First Alert Forecast: Breezy winds today, lighter winds with spotty showers expected over the weekend
Published: Jun. 2, 2023 at 4:27 AM HST
|
Updated: Jun. 2, 2023 at 4:38 AM HST
HONOLULU (HawaiiNewsNow) - Light to moderate trade winds will remain locally breezy on Friday. Winds will diminish over the weekend, then remain on the lighter side through early next week.
Clouds and showers will tend to favor windward areas during nights and mornings, but afternoon sea breezes will promote cloud and shower development over leeward areas. Periods of high clouds will continue on and off through the weekend.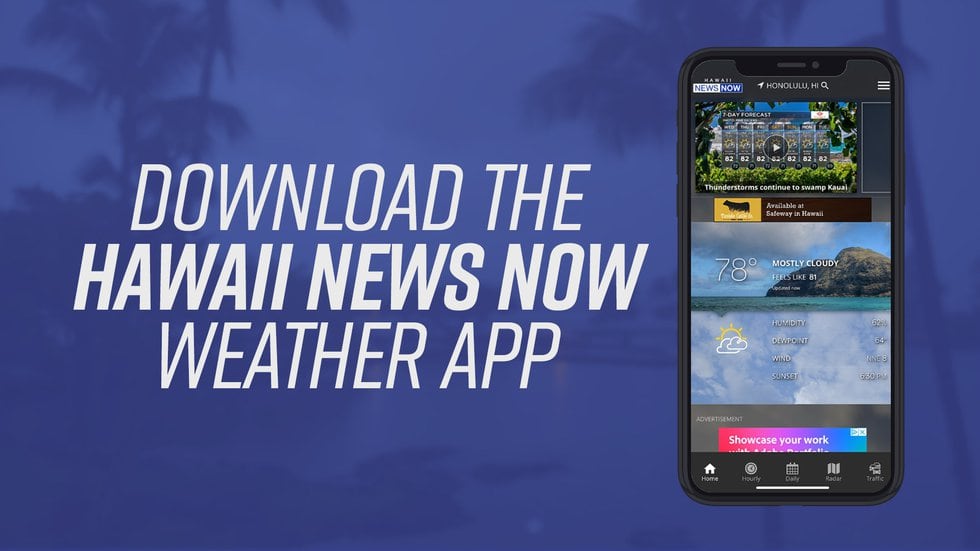 North shore surf will remain flat through early next week. A moderate northwest swell is expected to build Wednesday. Surf along south facing shores will remain relatively steady below the seasonal average through the weekend. A slightly larger south swell is expected to arrive Sunday night.
Get 10-minute weather updates, plus your 7-day forecast on Hawaii News Now Sunrise every weekday morning from 4:30 a.m. to 9 a.m. HST.
Copyright 2022 Hawaii News Now. All rights reserved.