First Alert Forecast: Breezy winds with scattered showers expected to linger through Friday
Published: May. 30, 2023 at 4:19 AM HST
|
Updated: May. 30, 2023 at 4:49 AM HST
HONOLULU (HawaiiNewsNow) - Moderate trades will focus showers over windward areas through the week.
Afternoon showers, some of which may be heavy, will be common over leeward portions of Maui and the Big Island each afternoon.
There is also a slight chance of afternoon thunderstorms over the Big Island Tuesday.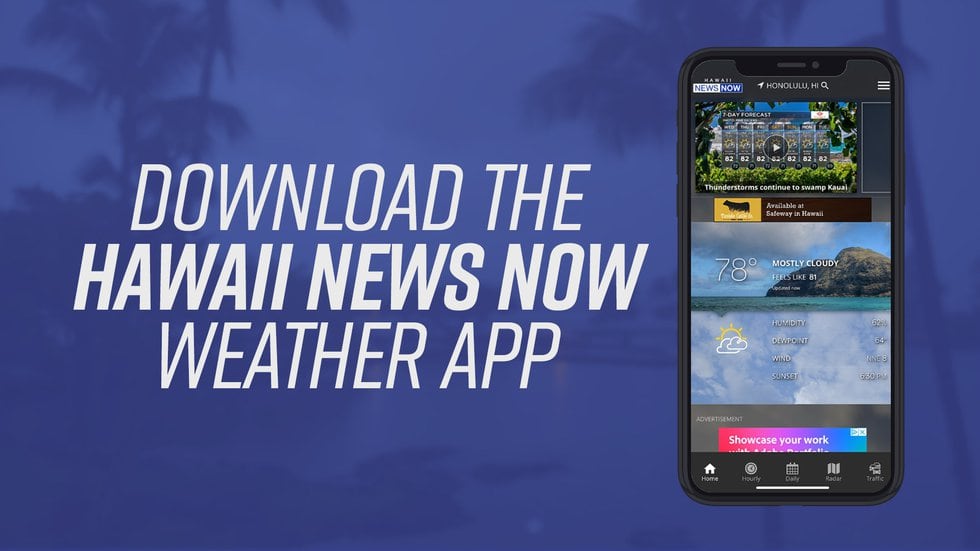 The current small west-northwest swell will provide a slight boost in surf heights along most exposed north and west facing shores into Tuesday.
The small south swell will hold surf heights around the summer average (5 feet) through Tuesday before gradually subsiding through middle of the week.
Get 10-minute weather updates, plus your 7-day forecast on Hawaii News Now Sunrise every weekday morning from 4:30 a.m. to 9 a.m. HST.
Copyright 2022 Hawaii News Now. All rights reserved.