First Alert Forecast: Pleasant conditions expected today, light winds with more showers possible over the weekend
Published: May. 24, 2023 at 4:16 AM HST
|
Updated: May. 24, 2023 at 4:50 AM HST
HONOLULU (HawaiiNewsNow) - Breezy easterly trade winds will continue through Thursday, then ease Friday through early next week as an upper disturbance moves in.
Showers will favor windward and mauka locations, especially overnight through the early mornings as pockets of moisture move through.
As the upper disturbances moves southward into the region, there is a possibility of increasing shower coverage, with some potentially becoming locally heavy.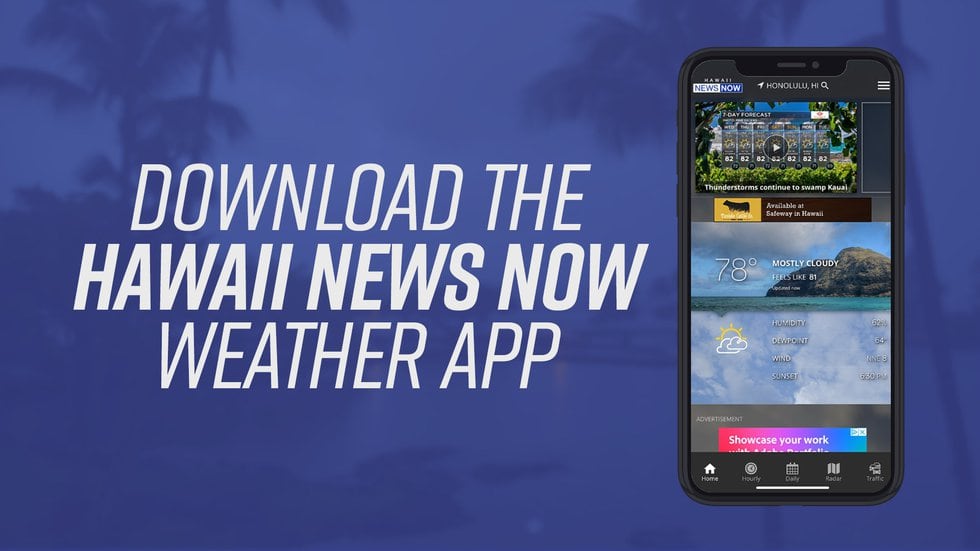 A small long period south to southwest swell will keep small surf heights along south facing shores into the weekend. Moderate trade winds will maintain small surf along east facing shores into Friday. North and west facing shores will see nearly flat conditions into Sunday.
Get 10-minute weather updates, plus your 7-day forecast on Hawaii News Now Sunrise every weekday morning from 4:30 a.m. to 9 a.m. HST.
Copyright 2022 Hawaii News Now. All rights reserved.