First Alert Forecast: Breezy winds expected to bring comfortable conditions through Wednesday
Published: May. 22, 2023 at 4:19 AM HST
|
Updated: May. 22, 2023 at 4:26 AM HST
HONOLULU (HawaiiNewsNow) - Breezy easterly trade winds will continue through Wednesday, then ease slightly through the latter half of the week as the ridge weakens north of the area and an upper disturbance moves in.
Showers will favor windward and mauka locations, especially overnight through the early mornings as pockets of moisture move through.
As the upper disturbances moves southward into the region, there is a possibility of increased shower coverage and intensity later in the week.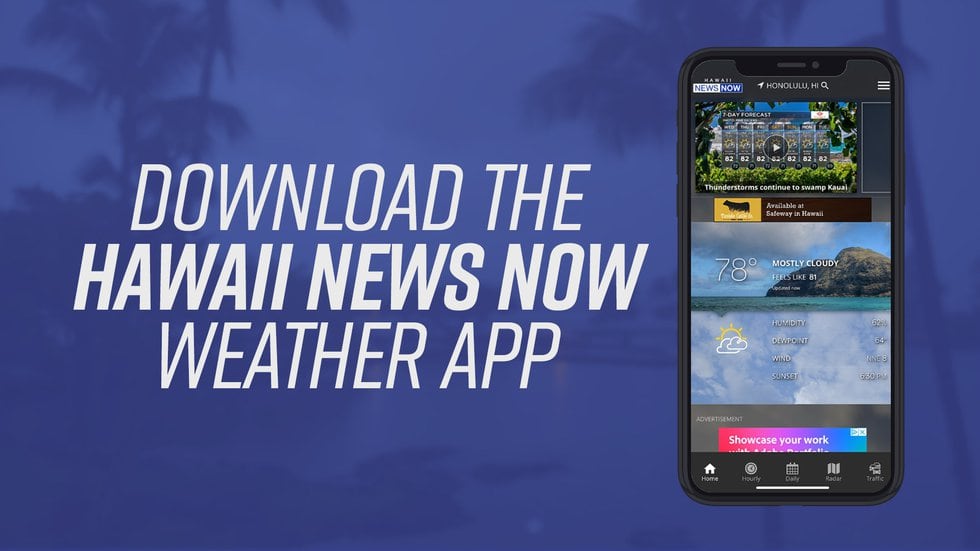 A small south swell is producing inconsistent pulses near the summer average along south facing shores. Tiny background energy from the northwest is expected during the next few days with minimal surf expected throughout the week for north facing shores. Expect rough and choppy surf along east facing shores to build over the next few days as trades strengthen.
Get 10-minute weather updates, plus your 7-day forecast on Hawaii News Now Sunrise every weekday morning from 4:30 a.m. to 9 a.m. HST.
Copyright 2022 Hawaii News Now. All rights reserved.