Flash flood warning expires for Hawaii Island as disturbance moves over state
Published: May. 19, 2023 at 4:18 AM HST
|
Updated: May. 19, 2023 at 9:58 AM HST
HONOLULU (HawaiiNewsNow) - The flash flood warning has expired for Hawaii Island as the stormy disturbance moves over the state.
The flood advisory for the island of Kauai has also expired.
Humid and wet conditions with light southeast winds will linger through Friday night as an upper disturbance drifts eastward over the state.
Some showers may become heavy briefly, which could lead to localized flooding concerns for the western end of the state.
Southeast winds will linger into the weekend, with a transition back to easterly trade winds and drier conditions late Saturday through early next week.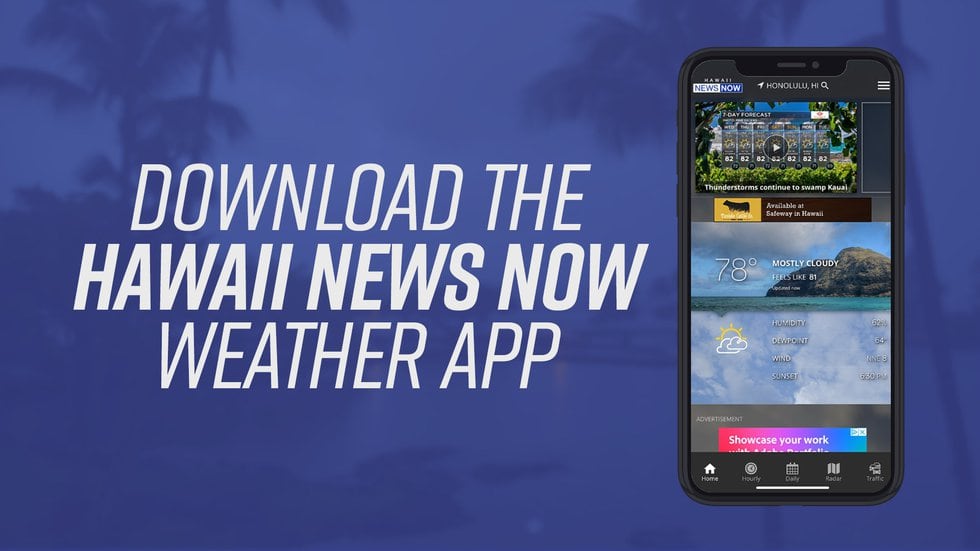 If you're in a flood prone area, some things to keep in mind:
Be prepared to take action if a flash flood warning is issued for your area.

Flood-prone roads and low-lying areas may be closed due to storm runoff and overflowing streams.

Urban areas may get more significant flooding damage.

Stay away from streams, rivers, drainage ditches, and culverts, even if they are currently dry.

Do not cross fast flowing or rising water in your vehicle, or on foot. Turn around, don`t drown.
Surf: A small, short-period north-northeast swell has peaked and will steadily decline through Friday. Some of this swell will wrap into exposed eastern shores. A mix of small south-southwest and south-southeast swell should produce inconsistent surf near the seasonal average through Friday.
Get 10-minute weather updates, plus your 7-day forecast on Hawaii News Now Sunrise every weekday morning from 4:30 a.m. to 9 a.m. HST.
Copyright 2022 Hawaii News Now. All rights reserved.