DLNR: Anonymous tip captures pair's 'irresponsible behavior' around sleeping monk seal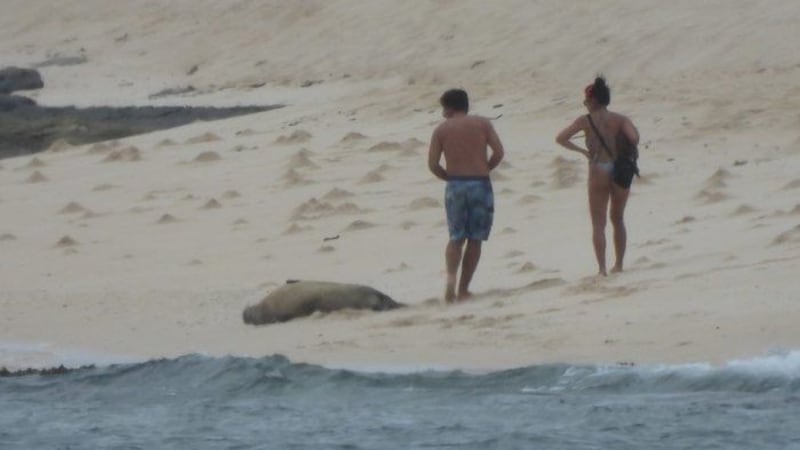 Published: May. 15, 2023 at 3:17 PM HST
|
Updated: May. 15, 2023 at 3:30 PM HST
HONOLULU (HawaiiNewsNow) - DLNR officials are showcasing a recent anonymous tip to their department displaying what they say is "irresponsible behavior" around a resting monk seal.
They hope to bring continued awareness to the rules about viewing monk seals, and the process for reporting environmental violations.
Last Wednesday, officials said a tip came in to the DLNRTipp app. Photos showed two people posing for pictures with a Hawaiian monk seal on a beach within the Ka'ena Point State Park area.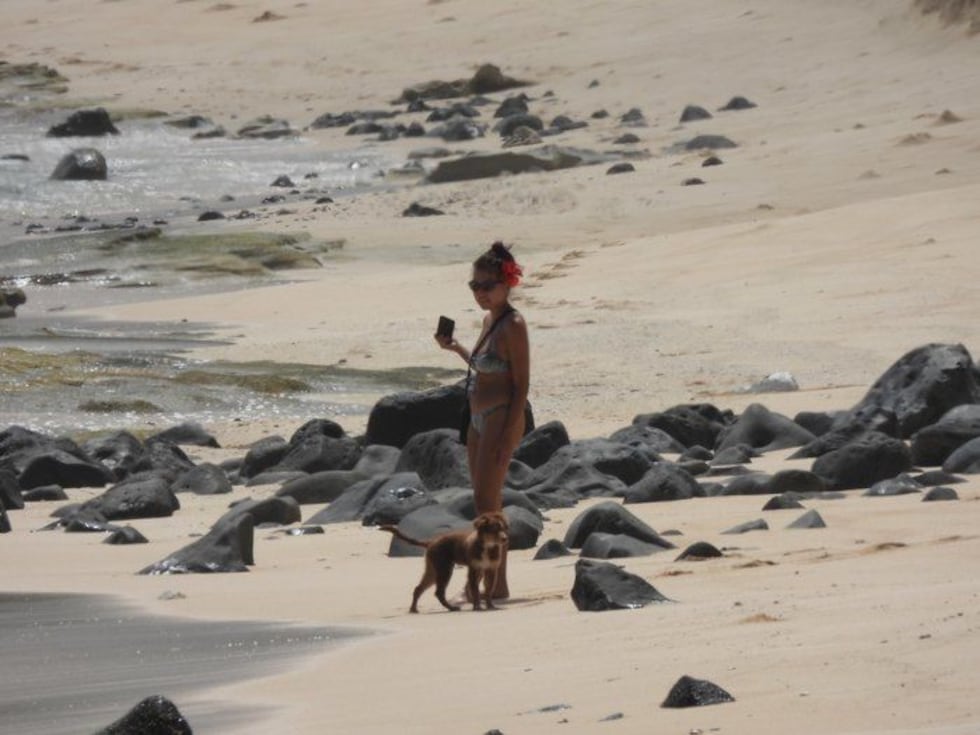 Photos showed the couple dangerously close to the resting animal.
In addition, the pair also had an unleashed dog with them.
"Regrettably we did not have an officer in the area, but we wanted to release the tipster's photographs to illustrate this irresponsible behavior," DOCARE Chief Jason Redulla said.
"Monk seal pupping on beaches like Kaimana in Waikīkī, illustrate the protection and care that DLNR, NOAA, and other partners institute to protect seals. They are critically endangered and have the highest levels of protections available."
The DLNR did not say if they were able to track down the people in the photographs to cite them, however officials pointed out recent violations for similar crimes.
DLNR officials added they hope people become educated on safe viewing rules and guidelines.
If you see potential environmental violations, download the DLNRTip app for your mobile phone.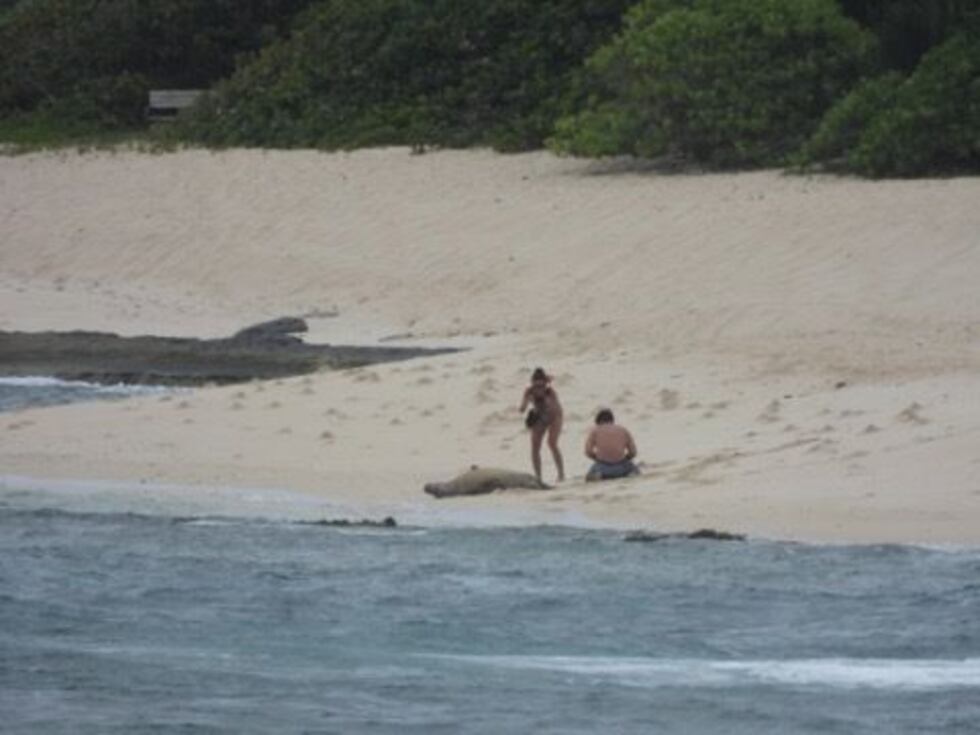 Copyright 2023 Hawaii News Now. All rights reserved.