On 'important day,' governor marks end of COVID public health emergency with mahalos and optimism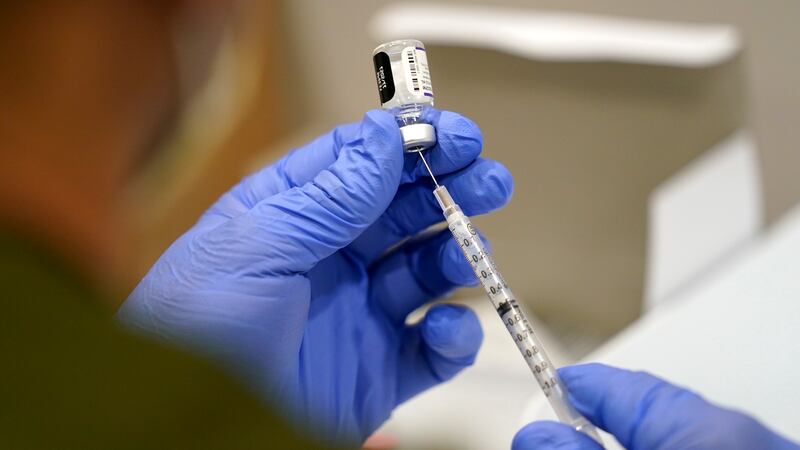 Published: May. 11, 2023 at 10:50 AM HST
|
Updated: May. 11, 2023 at 4:36 PM HST
HONOLULU (HawaiiNewsNow) - Hawaii's governor and state Health Department marked a milestone Thursday in the state's COVID fight — the official end of the federal public health emergency that started three years ago.
In a news conference, Gov. Josh Green thanked health care workers for all they did to protect the community over the course of the pandemic and applauded the public for doing their part, too.
"Mahalo, as your governor, for making sure we really put our love for one another ahead of all our other challenges," Green said. "It brought us together more closely than we could have imagined."
Since March 2020, more than 1,800 Hawaii residents have died of COVID, the Health Department reports.
Green noted that's the lowest mortality rate in the nation.
FULL NEWS CONFERENCE:
He also said that current COVID cases are remaining steady. Over the last seven days, Hawaii has had an average of 63 people hospitalized with COVID and an average of five people in the ICU.
Meanwhile on Thursday, the state Department of Health underscored the importance of continued vigilance. While the pandemic is over, state Epidemiologist Dr. Sarah Kemble said, COVID is still around.
"Now is a great time to get up to date on COVID-19 shots," she said. "Remember that many people in Hawaii will continue to wear a mask as an everyday preventive measure."
Get details on COVID vaccines and tests by clicking here.
State Health Director Dr. Kenneth Fink added that public health officials have learned a lot over the course of the pandemic — and are better prepared for the next one.
The end of the federal public health emergency is in some ways a formality, given that the vast majority of restrictions have long been lifted. But there are some changes that will impact Americans.
Here's what the Biden Administration has said:
Vaccines will remain free and widely available for now.

But COVID at-home tests may not be covered by your insurance. Insurance providers are no longer required to waive costs for at-home tests, though those ordered by a provider should be covered.

Those will Medicaid will get free testing and treatment for COVID through September 2024.

No-cost testing may still be available at some locations. Click here for details.
Last week, the World Health Organization also said COVID no longer qualifies as a global emergency, marking a symbolic end to a pandemic that triggered once-unthinkable lockdowns and killed millions of people.
The announcement came more than three years after WHO declared the coronavirus an international crisis.
RELATED COVERAGE:
Copyright 2023 Hawaii News Now. All rights reserved.