TSA: Man tried to board flight at Honolulu airport with several weapons ... taped to his leg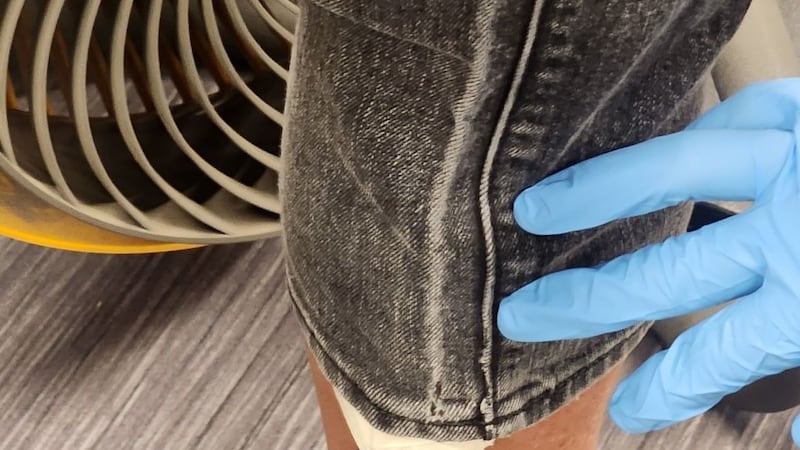 Published: Apr. 26, 2023 at 10:05 AM HST
HONOLULU (TMX) - A traveler in Honolulu, Hawaii, recently tried to board a flight with multiple weapons taped to his leg, officials said.
Transportation Security Administration agents at Daniel K. Inouye International Airport were conducting a routine screening when they discovered a butterfly knife, a collapsible baton and a knife concealed inside a comb all taped to a passenger's leg underneath his pants.
A photo shared by TSA Pacific shows the butterfly knife still taped above the man's ankle, under his jeans. Additional photos show the other weapons.
"Why didn't he just check these?" the agency tweeted alongside the photos.
Sharp objects including knives are prohibited in carry-on luggage, but permitted in checked bags when properly sheathed or wrapped. The baton would also be permitted in checked luggage.
TMX contributed to the report.
Copyright 2023 Hawaii News Now. All rights reserved.