'Lilo & Stitch' filming to close portion of Kalanianaole Highway in both directions
Published: Apr. 25, 2023 at 8:25 PM HST
|
Updated: May. 1, 2023 at 6:49 AM HST
HONOLULU (HawaiiNewsNow) - A film shoot for Disney's live-action remake of "Lilo & Stitch" will be shutting down some roads in the Hawaii Kai area on Monday, the state Department of Transportation said.
Kalanianaole Highway will be closed in both directions between Hanauma Bay Road and Sandy Beach Park.
The closure will be from 8:30 a.m. to 3:30 p.m.
Highway users on Kalanianaole Highway will be detoured to Lunalilo Home Road, then to Hawaii Kai Drive, and to Kealahou Street.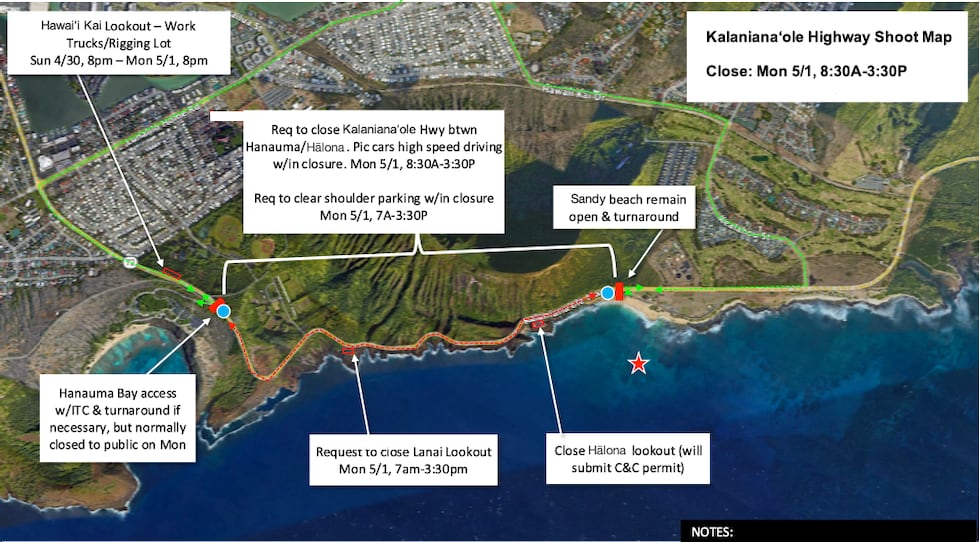 Beginning at 7 a.m. on Monday, vehicles parked in the shoulders and at the Lanai Lookout parking lot will be cleared and these facilities will remain closed throughout the filming.
The Hawaii Kai lookout will be used for staging from 8 p.m. on Sunday, April 30, through 8 p.m. on Monday, May 1.
HDOT is reminding highway users to allow for extra travel time and follow all traffic control signs in the area.
Special duty police officers will be on-site assisting with traffic control and safety procedures. First responders and TheBus will also be detoured during the closure.
Copyright 2023 Hawaii News Now. All rights reserved.