Chicken fight victim tried to quell violence before shots rang out, his wife says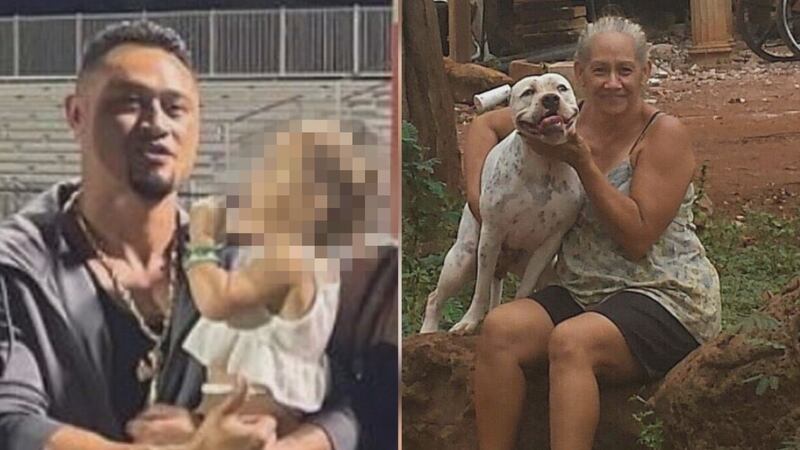 Published: Apr. 19, 2023 at 5:27 PM HST
|
Updated: Apr. 19, 2023 at 5:53 PM HST
HONOLULU (HawaiiNewsNow) - Loved ones are remembering the two victims fatally shot at an illegal chicken fight in Maili over the weekend.
Family members tell HNN Gary Rabellizsa Jr. was a father of five. The other victim, Cathy Rabellizsa, was Gary's aunt.
Honolulu police say the shooting happened just after midnight Saturday on Kaukamana Road in Maili.
Two suspects have been charged in connection with the shooting and remain in custody.
Police say the shooting happened after the chicken fight was over.
A GoFundMe account established for Gary Rabellizsa Jr. said he was in the wrong place at the wrong time.
His wife wrote, "He bravely inserted himself between two groups of men who had started an altercation amongst themselves. As a result of trying to keep the peace, my husband was fatally shot multiple times."
In a sperate GoFundMe for Cathy Rabellizsa, her daughter wrote:
"My mom Cathy, was the most loving and caring, humble and friendly aunty you ever could ask for. She had a heart of gold she made sure everyone was taking care of before she was okay. Everyone knew her my mom was loved and respect by everyone. Everyone knew my mom Cathy they will tell you how amazing she was."
A vigil will be held Thursday for Gary and Cathy Rabellizsa at Maili Beach Park at 5:30 p-m.
Copyright 2023 Hawaii News Now. All rights reserved.