Flash flood warning for Kauai canceled as drenching rains subside
Published: Mar. 29, 2023 at 12:21 PM HST
|
Updated: Mar. 29, 2023 at 4:29 PM HST
HONOLULU (HawaiiNewsNow) - A flash flood warning for Kauai has been canceled as heavy rains let up.
Around 2:30 p.m., radar showed heavy rain falling at a rate of 1 to 3 inches per hour.
The rain continued over saturated grounds across the southern portion of the island.
The heavy rain also prompted officials to close Hanalei Elementary School for the day, according to the state Department of Education. The school is expected to reopen on Thursday.
Students who live in the Hanalei community will also be released early from Kapaa Middle and High schools.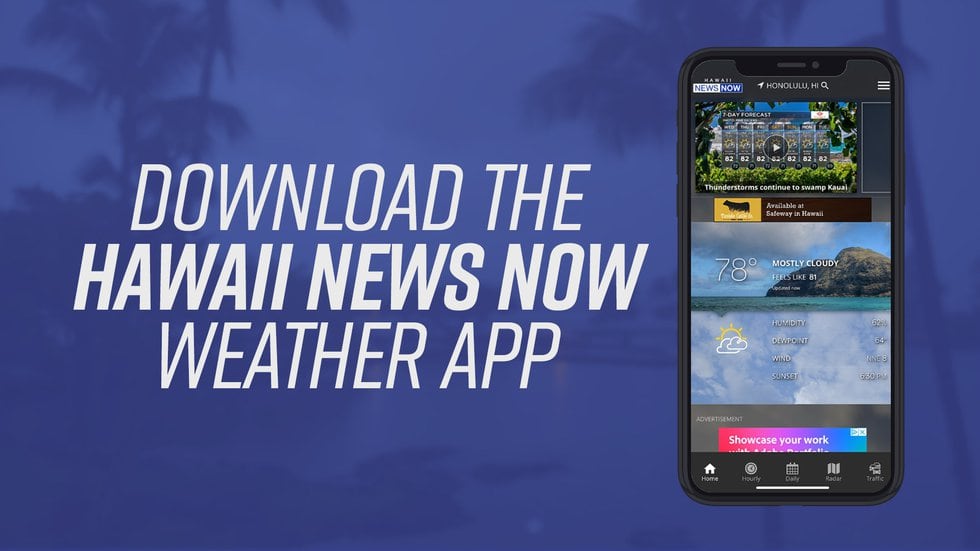 Meanwhile, a flood watch remains in effect for Oahu, Kauai and Niihau through Wednesday afternoon.
This story will be updated.
Copyright 2023 Hawaii News Now. All rights reserved.