Couple celebrates 72nd wedding anniversary at Chick-fil-A
Published: Mar. 25, 2023 at 9:00 AM HST
BUTLER COUNTY, Pa. (Gray News) - A Pennsylvania couple shared a special moment this week at their favorite Chick-fil-A.
Fred and Betty Abdon celebrated their 72nd wedding anniversary in style at the fast-food chicken restaurant.
The Chick-fil-A Cranberry Township location treated the two longtime lovebirds to a special lunch, complete with a limousine escort from their senior center to the restaurant.
Almost every Saturday, the couple says they visit the restaurant, order their favorite menu items through the drive-thru, and enjoy their meal together in a nice quiet parking spot.
But this day, their sweet tradition got an upgrade. The happy couple was entertained by a singing quartet and received a complimentary meal, including Betty Abdon's favorite – Chick-fil-A Chocolate Chunk Cookies.
Fred and Betty Abdon say one of the secrets to making their love last is setting time aside to keep dating.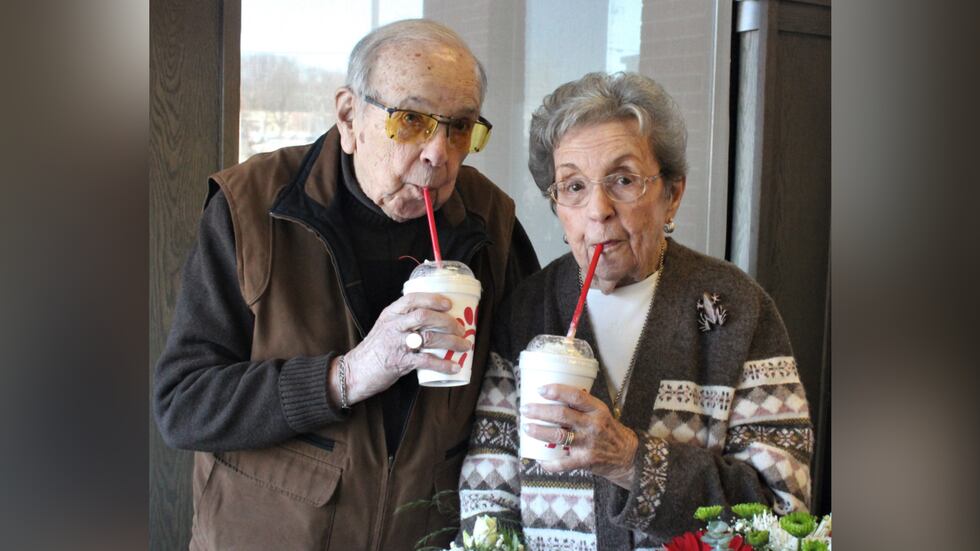 Copyright 2023 Gray Media Group, Inc. All rights reserved.