First Alert Forecast: Juicy disturbance expected to bring more showers through Thursday
Published: Mar. 21, 2023 at 4:32 AM HST
HONOLULU (HawaiiNewsNow) - Intermittent showers are possible through Wednesday, including over leeward zones where isolated heavier showers may develop.
The potential for heavy showers is highest for Windward Maui and windward & southeast-facing slopes of the Big Island.
As strengthening trades turn southeasterly, winds will weaken over the smaller islands. A land and sea breeze pattern will be possible mid to late week with afternoon a few heavier afternoon showers possible each day.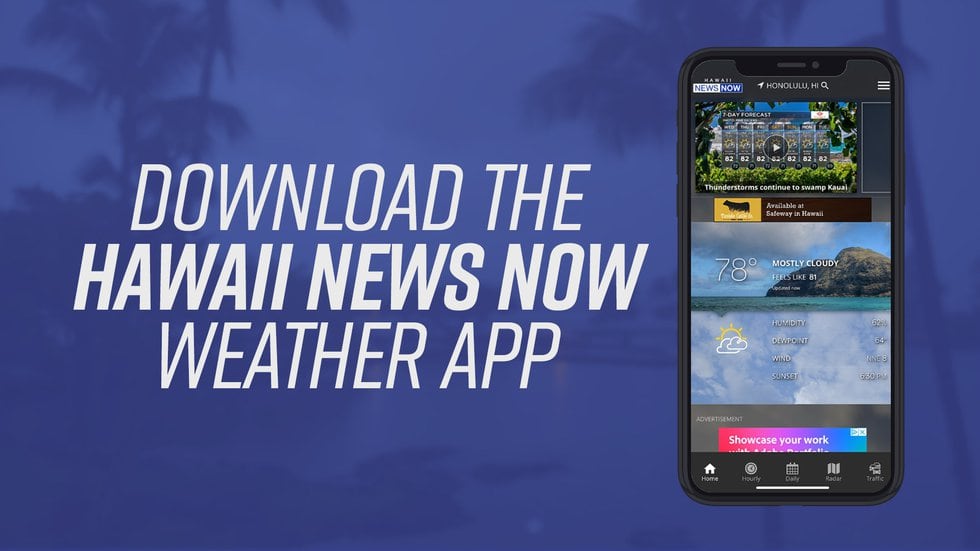 A medium size, short-period north will quickly decline through Tuesday. A mix of small northwest swells will maintain modest surf along many exposed north and west facing shorelines Wednesday into Friday.
The small south (190 degrees) swell will be followed by a 2-foot, moderate period reinforcement from the same direction beginning Tuesday,
Get 10-minute weather updates, plus your 7-day forecast on Hawaii News Now Sunrise every weekday morning from 4:30 a.m. to 9 a.m. HST.
Copyright 2022 Hawaii News Now. All rights reserved.