Gloria Dea, 1st magician on Las Vegas Strip, dies at age 100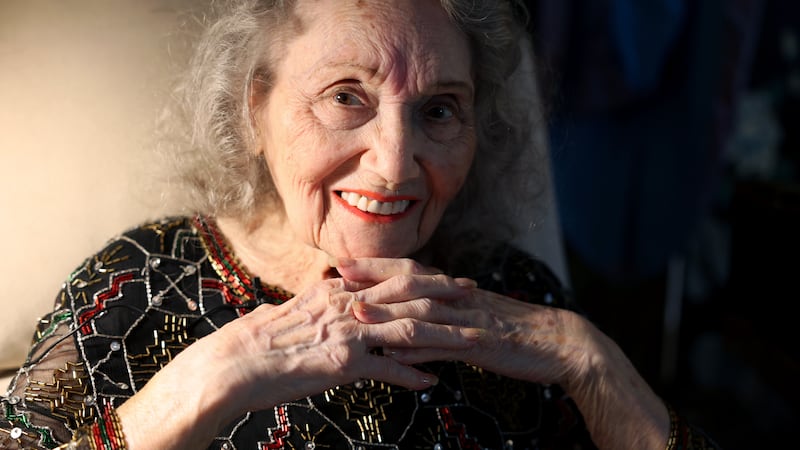 Published: Mar. 20, 2023 at 12:47 AM HST
LAS VEGAS, Nev. (KVVU/Gray News) - Gloria Dea, the first Las Vegas Strip magician, passed away at Saturday morning, loved ones confirmed to KVVU.
Dea celebrated her 100th birthday last summer and was given the key to the Las Vegas Strip. The occasion was attended by David Copperfield, Teller of Penn and Teller, and other headliners and bigwigs across the Las Vegas magic community at the Westgate Resort and Casino.
"Magic is such an important part of this town. There's more magic now than ever before. Gloria, in a way, opened that door," magician and long-time Las Vegas headliner Copperfield said.
"Wonderful people," Dea said, of the crowd who came to give her birthday wishes. "Not worthy, that's for sure," she said of the honor given to her.
Dea was set to be honored at UNLV on Tuesday for an Honorary Fine Arts Degree for her contributions to Las Vegas. She will now be honored in memoriam, and other Las Vegas magicians and David Copperfield are coming to remember her legacy.
Last summer, Dea spoke about her life and legacy. In 1941, an 18-year-old Dea graced the stage at the El Rancho Hotel. She was the first magician to perform in what's now the Las Vegas Strip.
"I was one of the pioneers," Dea said.
"I'd come to Las Vegas, I'd go over a hill. And there you see the two casinos," Dea said, recalling the two properties along the barren landscape before the Strip was even dubbed the Las Vegas Strip.
According to the Nevada State Museum, visitors were offered variety shows, and Dea was one of the other acts in an evening series debuting at the El Rancho. Dea "completely mystified the audience with her legerdemain," wrote a critic on May 15, 1941, for the Las Vegas Evening Review-Journal, praising her act as the hit of the show.
Her specialty involved "sleight of hand" illusions, which magician David Copperfield called quite complex.
"Everything in her magic world was very, very difficult. I love that she has such a passion for this art form, which is not easy, To do sleight of hand, in a show in Vegas as a young, beautiful woman is very, very inspiring," he said.
Copperfield and other magicians have collected, preserved and restored some of her precious props and costumes, which are close to a century old.
Copperfield secured one of Dea's costumes for his magic museum, which is a tribute to magicians and the illusion arts across centuries.
"I look back into the past and see all the giants on whose shoulders I stand upon. If it wasn't for the people who went out there and really made magic important, I wouldn't be here. And I think what Gloria did was, when she did her, act in the show, and got the best review, the door was open for magicians to keep performing here. So maybe I owe my career to her," Copperfield said.
After relocating to California, Dea appeared in several movies including "Mexicana" in 1945 and "Plan 9 From Outer Space" in 1957, the Associated Press reported.
Once her entertainment career ended, she sold insurance and then new and used cars for a dealership in the San Fernando Valley, becoming a top sales rep.
According to the Las Vegas Review-Journal, Dea was an only child and did not have any immediate family. Her husband Sam Anzalone, a former California car sales executive, died in January 2022.
Copyright 2023 KVVU via Gray Media Group, Inc. All rights reserved.