First Alert Forecast: More showers possible as spring begins
Published: Mar. 19, 2023 at 2:28 PM HST
Weather should remain generally dry with light winds for the first day of spring Monday (the Spring Equinox is at 11:24 a.m. HST) as a stationary front that's been north of the islands gradually weakens. Kauai may see a few more showers due to its closeness to the frontal boundary.
First Alert: We're anticipating wetter weather Tuesday through Friday as a surface low develops to the northwest. There are still some differences in the weather models, and we're watching to see if the low will come closer to the islands. If it does, there will be a chance of thunderstorms, but for now, expect an increase in showers with southerly winds.
Heading toward the upcoming weekend, the low is forecast to move northward, allowing a ridge of high pressure to build to the north, resulting in a return to more typical trade wind weather.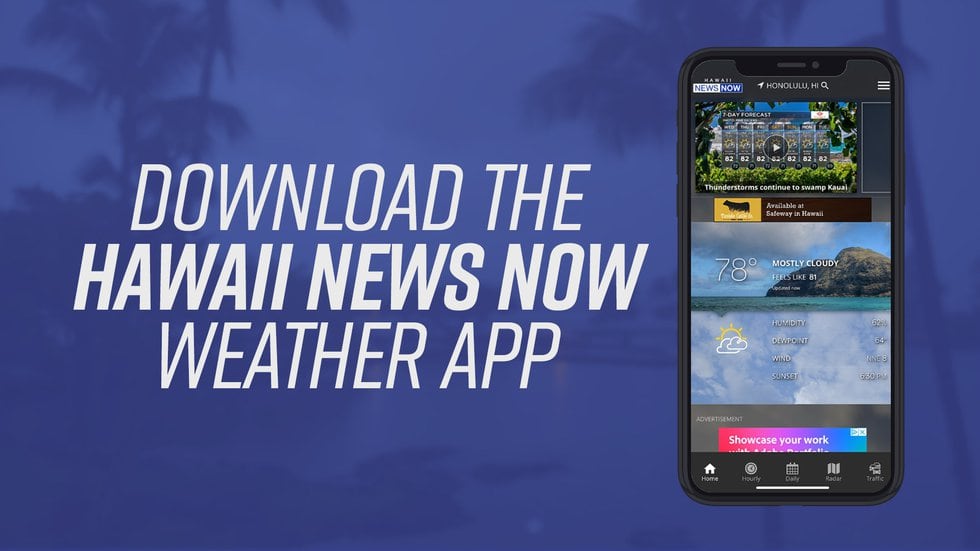 In surf, a new north-northwest swell is building and expected to peak Monday at small to moderate levels. This swell may also cause a slight increase in surf for exposed east shores.
Later in the week, returning trade winds will bring choppy surf to east shores. A small, long-period south swell is expected Monday and will produce small to moderate surf on south facing shores, with the highest waves expected Tuesday.
Copyright 2023 Hawaii News Now. All rights reserved.