First Alert Forecast: Showers set to increase for the early part of the week
Published: Mar. 18, 2023 at 3:54 PM HST
A stationary front remains to the north with a ridge over the islands, which will maintain light southerly winds and limited showers to close out the weekend. There's a first alert for some changes that we're tracking in the form of an increasing chance of showers from Tuesday through late Thursday from an upper level trough that is forecast to develop to the west.
There's still a lot of uncertainty over exactly what will happen as the forecast models differ on where the trough will end up. There's a chance that it will be close enough to substantially increase showers and instability over the state, but it could also end up further west, keeping the wettest weather away from most of the islands. It's still a bit of a tossup, but for now, expect more clouds and showers during the middle of the week.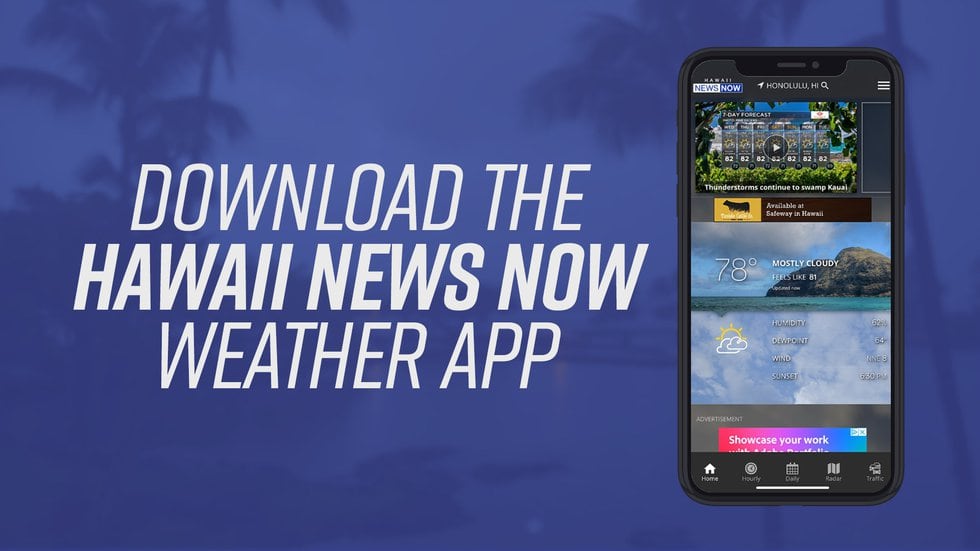 In surf, wave heights on north shores will get a bit of a boost as a new north swell starts building Sunday, peaking Monday. Choppy waves are also expected to gradually build on east shores with a return of east-southeast winds by Tuesday. A small medium-period northwest swell is also possible around mid-week.
Copyright 2023 Hawaii News Now. All rights reserved.