First Alert Forecast: Light winds persist with drier conditions taking over
Published: Mar. 16, 2023 at 4:21 AM HST
HONOLULU (HawaiiNewsNow) - The stable weather pattern will keep light southwesterly winds in the forecast for most islands through this weekend.
An upper level disturbance will move over this front on Sunday, causing a weak cut off low to form by Monday just west of Kauai. Enough instability from this disturbance will increase shower chances over Kauai from Sunday into Monday.
Long range guidance now shows southerly winds developing over Kauai County and Oahu with increasing shower trends on Wednesday and Thursday.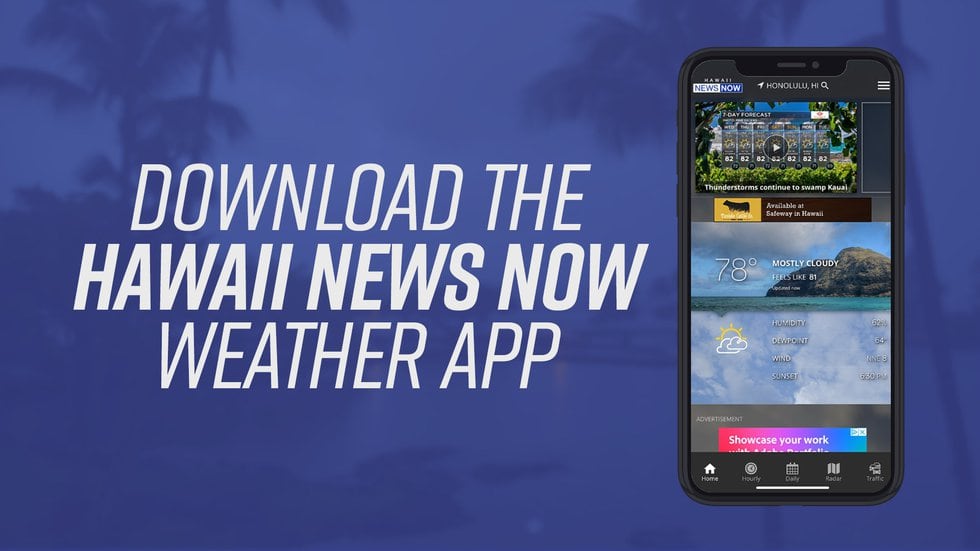 Seas and surf will remain on the small side for all Hawaiian waters and shores as minimal swell energy expected through the rest of this week and into the weekend.
The next notable short- to medium- period north swell is expected to arrive late this weekend with waves near advisory levels. South shores surf may see a boost in surf next week Tuesday through midweek.
Get 10-minute weather updates, plus your 7-day forecast on Hawaii News Now Sunrise every weekday morning from 4:30 a.m. to 9 a.m. HST.
Copyright 2022 Hawaii News Now. All rights reserved.