First Alert Forecast: Limited showers with developing kona winds
Published: Mar. 11, 2023 at 3:25 PM HST
Mostly dry and stable conditions are anticipated to close out the weekend for most of the state. South to southwest kona winds will increase Sunday, while a band of moisture may increase showers for Kauai.
The chance of rain will increase Tuesday as a front moves across the western and central portions of the state Tuesday night into Wednesday, with a slight chance of locally heavy showers. The front and its associated moisture will keep some rainy weather over the smaller islands through late Friday or Saturday.
By Thursday and Friday, that area of moisture will push toward the west, with some lingering showers near Kauai and Oahu into Thursday. Drier conditions should once again prevail by the upcoming weekend.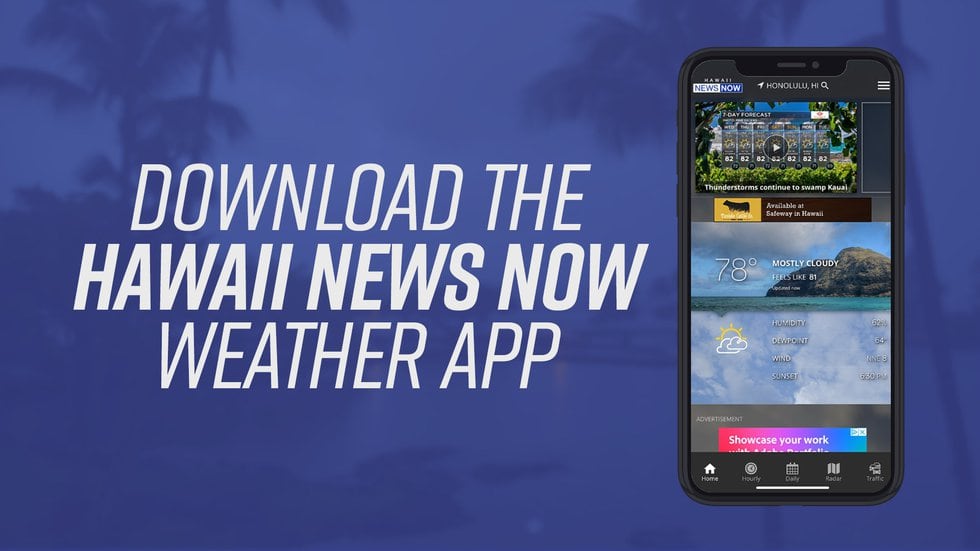 Winds are still strong at higher elevations and the high wind warning continues for the summit areas of Mauna Kea and Mauna Loa through Sunday afternoon.
Surf is quieting down as a north-northwest swell is on the decline, and small surf is expected for all shores for the coming week. Stronger south to southwest winds will bring choppy conditions to south-facing shores.
Copyright 2023 Hawaii News Now. All rights reserved.