First Alert Forecast: Quiet weekend with light winds, cool temps
Published: Mar. 10, 2023 at 3:16 PM HST
Drier than normal conditions will continue into the weekend. Winds will be light on Saturday, which could cause some afternoon cloud buildups, but only light isolated interior showers are expected.
On Sunday, winds will pick up just slightly and shift from the south-southwest as an area of low pressure passes just to the north of the islands. The chance for showers will increase a bit by Monday.
Looking ahead, we have a first alert for a cold front that's expected to reach the state late Tuesday or Wednesday, bringing an increased chance of showers and stronger southwest winds.
Winds are still very strong on the summits of Mauna Kea and Mauna Loa, and the high wind warning remains posted through Sunday afternoon.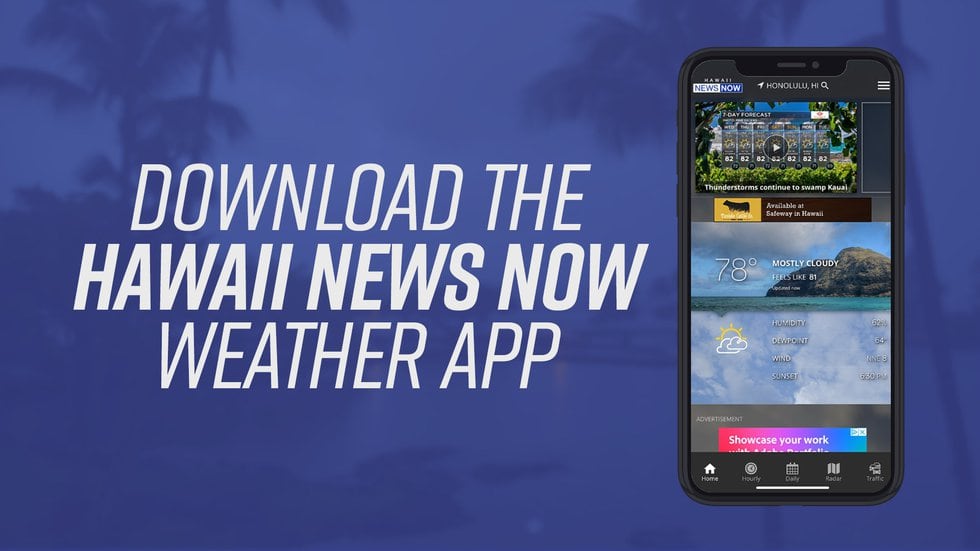 At the beach, surf on north and west shores should fall to advisory levels overnight and then decline further Saturday. A smaller northeast swell will boost waves for north and east shores but they won't reach advisory levels.
Surf on south shores will remain small into next week.
Copyright 2023 Hawaii News Now. All rights reserved.