First Alert Forecast: Cold front leftovers, windy conditions and massive surf
Published: Mar. 9, 2023 at 10:08 AM HST
|
Updated: Mar. 9, 2023 at 10:10 AM HST
HONOLULU (HawaiiNewsNow) - Lighter winds Thursday through Sunday means drier and cooler weather through the weekend.
A High Wind Warning is still in effect for the summits and upper slopes of Mauna Kea and Mauna Loa through Sunday evening. Also, a Wind Advisory for Haleakala is posted until this evening.
Strong post-frontal westerlies will gradually weaken overnight, becoming moderate and northwesterly by Thursday afternoon. By night, there will be light wind conditions that will stay through the weekend.
Hawaii Island may still have some rainfall this morning as some of the moisture gets trapped on the slopes. The rest of the state will get passing showers.
Cooler temperatures will prevail. It will still be windy on Hawaii Island in the summit areas into the weekend. Maui will be downgraded to advisory levels, but will remain windy into Friday. Another found of Kona winds due late Sunday into early next week.
We are watching another front that may move through the islands, middle of next week.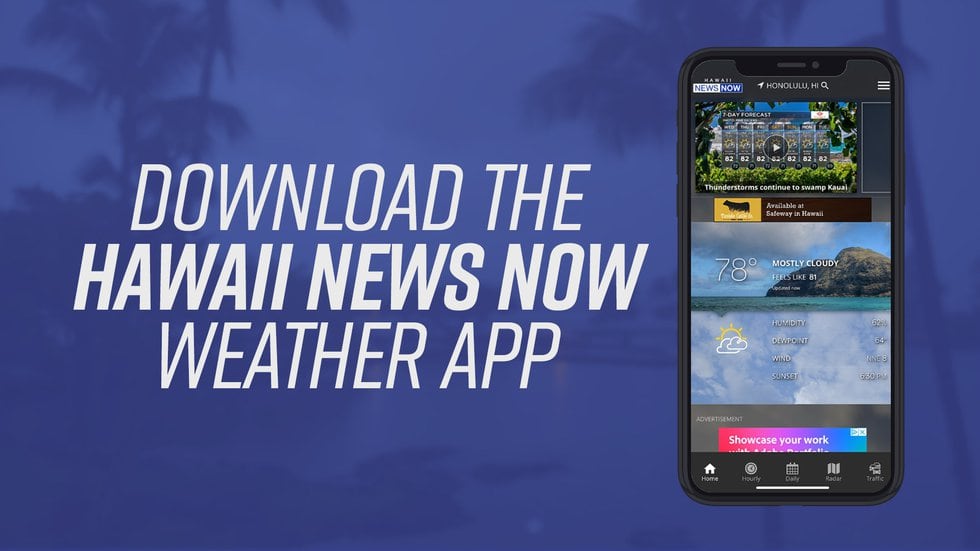 A great tool to have is our First Alert Weather App and interactive radar.
A High Surf Warning is in effect for most North and West shorelines. Due to the source low being close to the Hawaiian Island, there is quite a mix of periods of very rough and messy conditions. Due to the lingering swell, the High Surf Warning has been extended through tonight.
The combination of the northwest swell and westerly wind waves will lead to overwash of some coastal infrastructure and beach erosion today, as well.
This swell will gradually subside late Thursday into Friday as the parent low moves away to the northeast. A moderate, medium-period NNW (330-340) swell will move through beginning late Friday, keeping surf elevated, but below advisory level into the weekend.
Get 10-minute weather updates, plus your 7-day forecast on Hawaii News Now Sunrise every weekday morning from 4:30 a.m. to 9 a.m. HST.
Copyright 2022 Hawaii News Now. All rights reserved.