Cold front sweeps over state, bringing threat of damaging gusts to 50 mph
Published: Mar. 7, 2023 at 7:32 AM HST
|
Updated: Mar. 8, 2023 at 7:15 AM HST
HONOLULU (HawaiiNewsNow) - A wind advisory is up for all islands as a strong cold front sweeps over the state, bringing the threat of potentially damaging winds.
The National Weather Service said residents should expect winds of 25 to 35 mph with gusts to 50 mph.
HNN has marked Tuesday night and Wednesday as First Alert Weather Days, which means residents should take extra precautions.
READ MORE: First Alert Weather Day issued statewide as cold front moves over state
The wind advisory is in effect through 6 a.m. Thursday.
The strong winds will be coming from the southwest to west — opposite from the normal trade winds, which come from the east-northeast.
The strongest winds will happen along mountain ridges and downslope of terrain, meaning that areas like Windward Oahu could have much higher sustained wind speeds and gusts.
More trees also could fall because of the winds coming from the opposite direction from normal, combined with recent above-normal rainfall.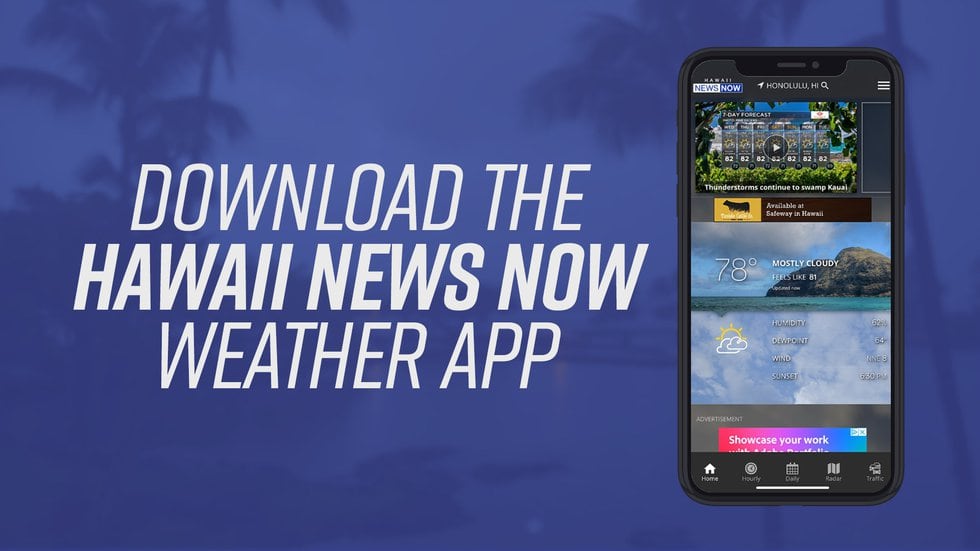 A high wind warning has also been issued for Hawaii Island summits, through the weekend.
Southwest winds of 55 to 65 miles per hour with higher gusts are expected Tuesday.
Summit winds will increase to 70 to 90 miles per hour Wednesday, according to forecasters.
A high wind watch is also posted for the summit areas of Haleakala, for southwest winds of 55 to 65 miles per hour.
As winds ease, nighttime temperatures will drop to the low 60s. Warmer weather will return early next week.
Copyright 2023 Hawaii News Now. All rights reserved.