First Alert Forecast: Series of fronts to bring showers and strong west to southwest winds
Published: Mar. 5, 2023 at 2:57 PM HST
Periods of showers are expected Monday through Wednesday, especially over leeward areas, thanks to a series of cold fronts.
The first front is expected to move over Kauai early Monday morning, then eastward by afternoon over Oahu before stalling near Maui Tuesday.
The second front will push across Kauai Tuesday evening and then move across the entire island chain Wednesday.
There will be enough moisture in place for some brief periods of locally heavy rainfall, especially for Leeward Maui and perhaps Leeward Hawaii Island.
Strong SW to west winds will follow the fronts, and could get strong enough to prompt wind advisories for some of the areas more prone to downslope kona winds.
High pressure will then bring mostly dry and stable weather with light winds into the weekend, along with cooler temperatures.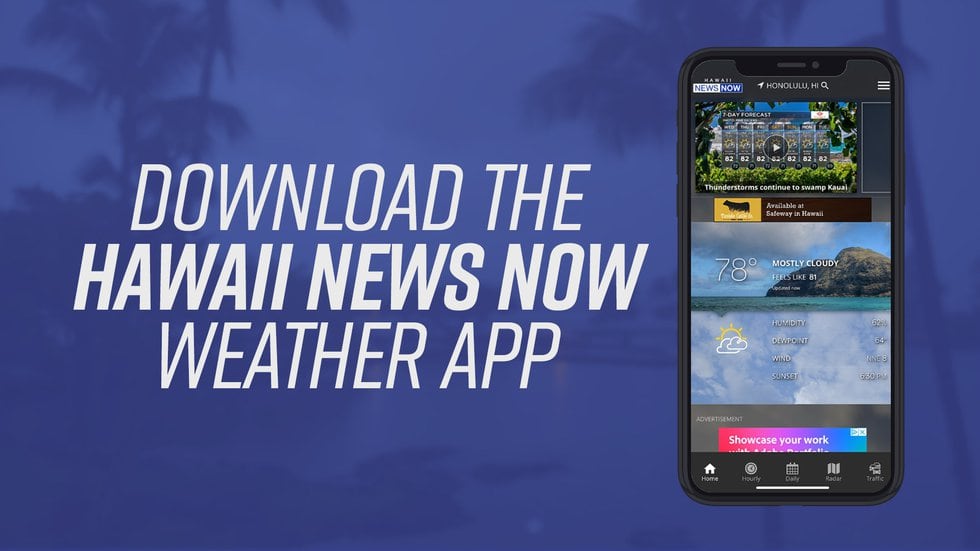 In surf, a small northwest swell will bring a slight boost to waves for north and west shores Monday, followed by a small medium-period swell.
We have a first alert for possible warning-level surf for north and west shores Wednesday into Thursday. Stay tuned.
South shores will see small background swells, but waves may get choppy after the middle of the week due to expected strong south-southwest winds.
Surf on east shores will lower over the next several days due to a lack of trade winds.
Copyright 2023 Hawaii News Now. All rights reserved.