First Alert Forecast: Gusty winds, frequent passing showers into Thursday
Published: Feb. 27, 2023 at 4:26 PM HST
Strong trade winds will continue to blow over the Hawaiian islands through Thursday, thanks to a strong high pressure area to the north, and a wind advisory will remain in effect through at least Wednesday afternoon. At the same time, an upper level disturbance to the northeast will enhance incoming moisture, so a lot of rainfall is expected to ride in with the trades for windward and mauka areas, especially for the islands of Maui and Hawaii.
Winds will start to decrease Friday into Saturday, and then become light and from the southeast as a cold front approaches from the northwest. We have a first alert for the chance for widespread rainfall to the islands next Monday, but that's still subject to change.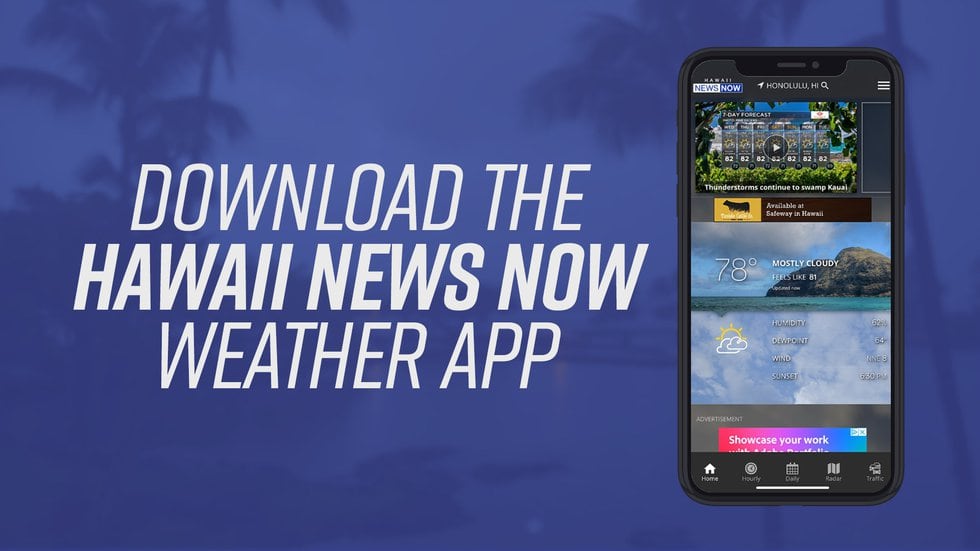 The strong winds continue to generate high surf for east facing shores, with the high surf advisory extended until 6 p.m. Thursday. Waves will rise to just below the 15-foot warning level Wednesday. Waves on other shorelines will remain on the smaller side. A small, medium-period northwest swell could arrive Friday.
On the ocean, a gale warning remains in effect for the usual windier waters around Maui County and Hawaii Island, with a small craft advisory through 6 p.m. Wednesday.
Copyright 2023 Hawaii News Now. All rights reserved.