Strong trades with gusts to 55 mph trigger wind advisories
Published: Feb. 27, 2023 at 8:57 AM HST
|
Updated: Feb. 27, 2023 at 10:37 AM HST
HONOLULU (HawaiiNewsNow) - A wind advisory is now in effect for the usual windier areas of most islands as a very strong high pressure area generates gusty trades.
The National Weather Service in Honolulu said the advisory is in effect until 6 p.m. Tuesday.
East winds of 25 to 35 miles per hour will be possible, with localized gusts near 55 miles per hour.
Forecasters said the winds will be strong enough to tear shingles off roofs.
The public is urged to be on the alert for tree branches blown down by the winds and power outages.
The winds can also blow away tents or awnings and make it difficult to drive, especially in higher-profile vehicles like SUV's and trucks.
First Alert Forecast: Gusty winds to persist through Thursday
Trade winds are expected to remain strong and gusty through Thursday and the wind advisory may be extended.
Winds are forecast to weaken and become much lighter by the weekend ahead of an approaching cold front that may bring widespread showers to the islands next week Monday.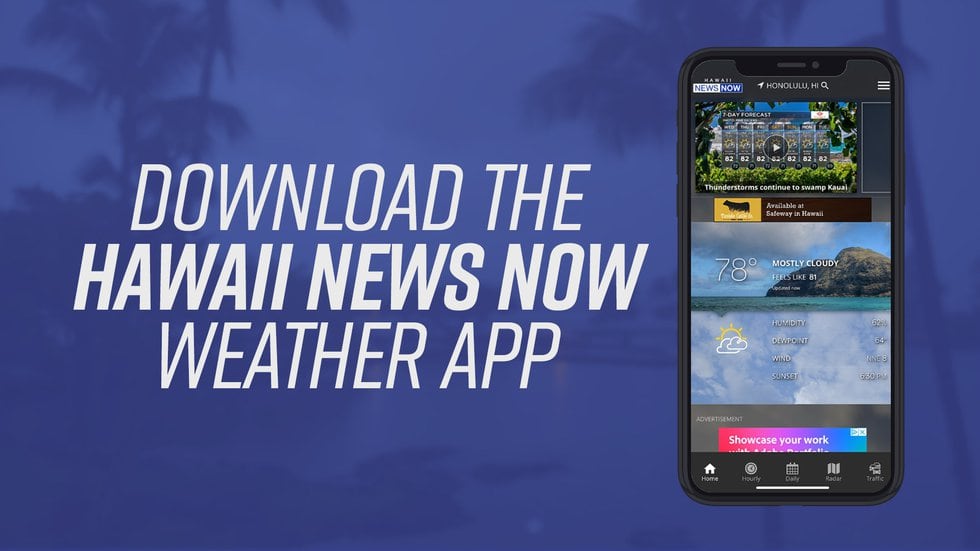 Copyright 2023 Hawaii News Now. All rights reserved.