First Alert Forecast: Wet and windy weather well into the weekend and beyond
Published: Feb. 24, 2023 at 5:30 PM HST
Weekend weather will remain on the wet and windy side. The trades have fallen just below wind advisory thresholds, but strong high pressure to the north will keep the breezy to locally windy trades blowing. Some weak instability will also keep showers more active, especially for windward and mauka areas, with rather wet conditions especially during the night and morning hours.
Looking ahead into next week, we have a First Alert for possible advisory level winds returning around Tuesday and Wednesday. Windier areas may get trade winds in the 25 to 30 mile per hour range with higher gusts as another strong high pressure area moves in north of the islands.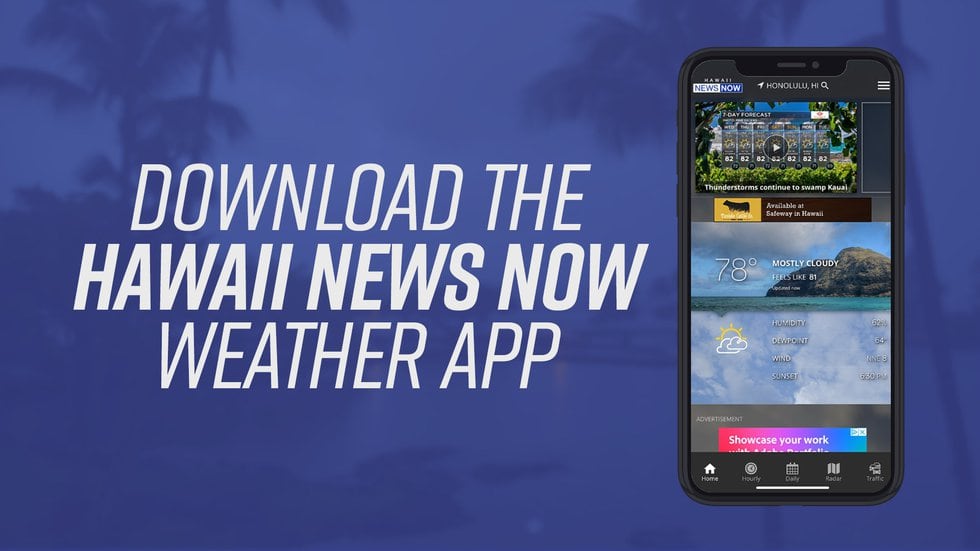 In surf, the high surf advisory continues into the overnight hours for east facing shores for rough and choppy waves, with surf expected to fall just below the ten-foot advisory threshold Saturday. A new northwest swell will peak Saturday, but well below advisory heights, while a small bump is expected for south shores.
For mariners, a small craft advisory will remain posted through the weekend and into Monday for all coastal waters due to strong winds and high seas.
Copyright 2023 Hawaii News Now. All rights reserved.