First Alert Forecast: Winds not as gusty, with more showers on the horizon
Published: Feb. 11, 2023 at 5:42 PM HST
Trade winds are still breezy for the weekend, but have fallen below wind advisory thresholds. Showers will remained focused over windward and mauka areas, especially for the island of Hawaii as an upper disturbance moves over the eastern end of the state.
There's a first alert for some wetter conditions by midweek as a surface trough forms just to the east and then moves over the state. At the same time, the upper disturbance mentioned earlier will move to an area just southwest of the state, bringing increased moisture and a higher chance for heavier rainfall, especially Tuesday night and Wednesday.
Weather may remain on the wet side for the rest of the week as the disturbance remains nearly stationary into the upcoming weekend.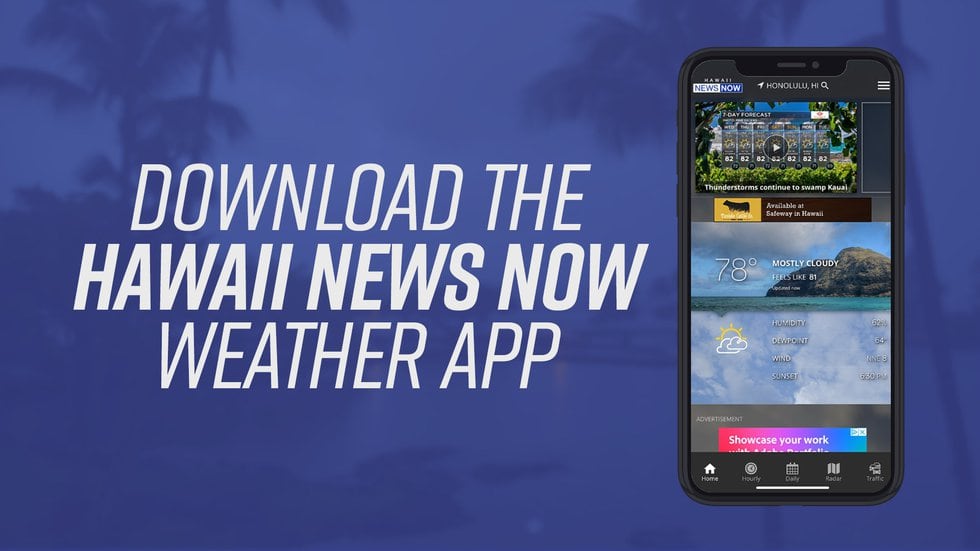 In surf, a high surf advisory has replaced the warning for east-facing shores as the trade winds back off. North and west shores will see some higher surf from a pair of new swells. The first swell will build Sunday, then peak Sunday night into early Monday. A second NW swell is expected to arrive Wednesday and peak Thursday near advisory levels.
For mariners, a small craft advisory is posted for all Hawaiian coastal waters until 6 p.m. Monday due to strong winds and large swells.
Copyright 2023 Hawaii News Now. All rights reserved.