First Alert Forecast: Gusty winds taking over the state
Published: Feb. 8, 2023 at 4:35 AM HST
|
Updated: Feb. 8, 2023 at 4:55 AM HST
HONOLULU (HawaiiNewsNow) - Shower activity will diminish tonight as moderate to locally breezy trade winds hold.
Trade winds will ramp up on Wednesday, becoming strong and gusty statewide through Friday.
A wind advisory has been issued starting at noon on Wednesday for most areas. Wind speeds will slowly ease this weekend, but remain locally strong through early next week.
Models do hint at the possibility of some enhanced low-level moisture during the second half of the week, which could lead to somewhat greater shower coverage/intensity, especially over the eastern end of the state.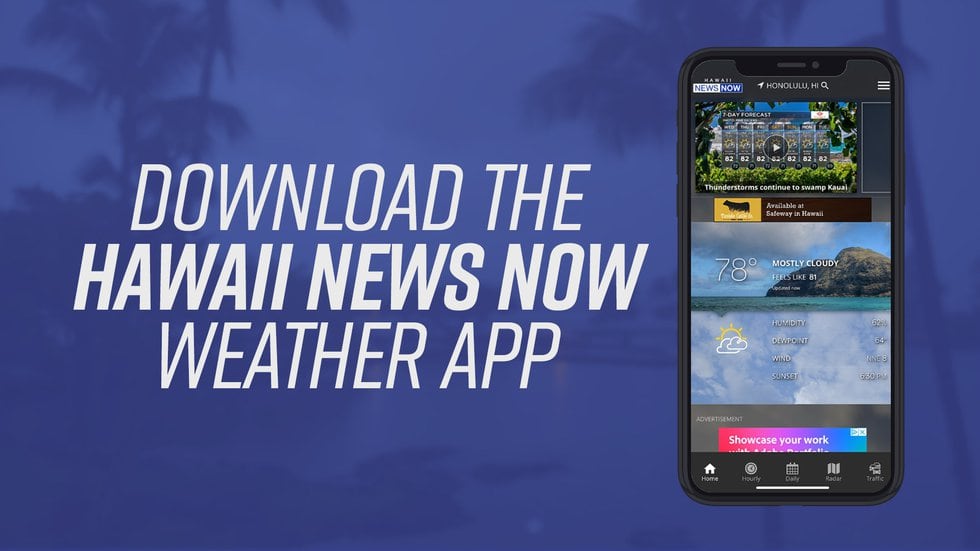 Surf along north and west facing shores will hold through Wednesday as a northwest swell that arrived Monday continues to move through.
Another NNW will bring surf heights to advisory levels for exposed north and west facing shores as it peaks late Thursday.
Surf along east facing shores will quickly ramp up to advisory levels through the second half of the week.
Get 10-minute weather updates, plus your 7-day forecast on Hawaii News Now Sunrise every weekday morning from 4:30 a.m. to 9 a.m. HST.
Copyright 2022 Hawaii News Now. All rights reserved.