Viruses could put Hawaii state flower's future at risk, scientists say
Published: Feb. 6, 2023 at 7:37 PM HST
|
Updated: Feb. 6, 2023 at 11:01 PM HST
HONOLULU (HawaiiNewsNow) - University of Hawaii researchers have discovered two new viruses that could threaten Hawaii's state flower, the hibiscus.
"Do these viruses pose a threat to the survival of hibiscus?" said John Hu, a plant pathologist with the UH Mānoa Department of Plant and Environmental Protection Sciences.
"That's exactly the question we want to answer. Our early findings indicate it could; however, we don't know the final answer yet. We plan to do more virus surveys, including testing the mother plants at the propagation (the breeding of specimens) site."
The pair of viruses are called hibiscus betacarmovirus and hibiscus soymovirus.
These infected hibiscus leaves show mosaic, ringspot, and yellowing spots.
Twelve of the 54 samples (22%) were positive for at least one of the viruses.
One sample tested positive for hibiscus betacarmovirus, nine samples tested positive for hibiscus soymovirus, and two samples tested positive for both viruses.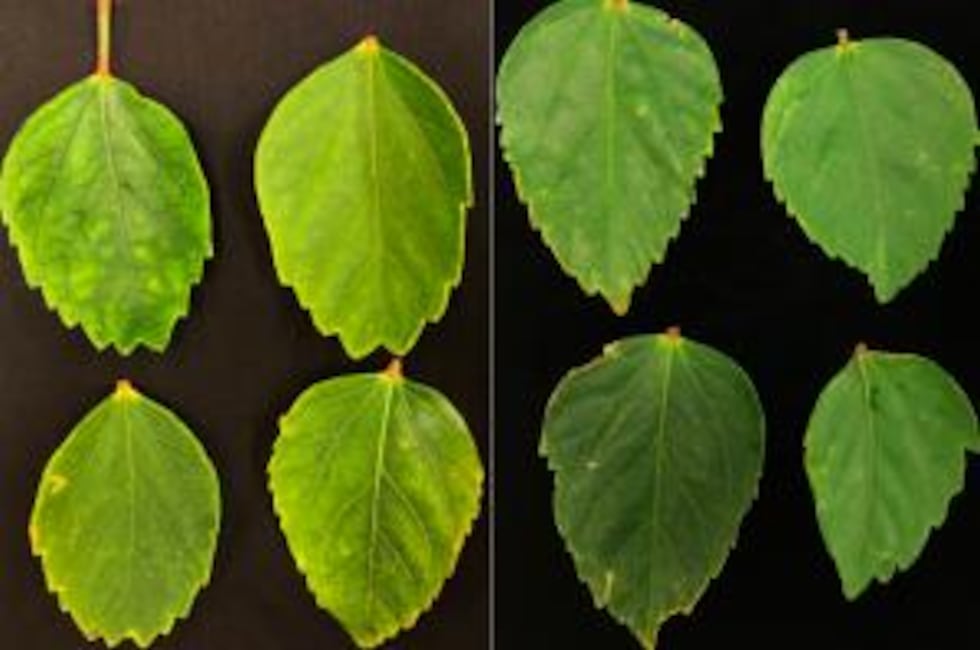 Experts say cleaning tools when pruning hedges will help prevent the virus's spread.
Researchers plan to do more virus surveys and testing to figure out just how significant a threat the strains may be to Hawaii's native species, some of which are threatened and endangered.
Copyright 2023 Hawaii News Now. All rights reserved.