First Alert Forecast: Gusty trade winds in the week ahead
Published: Feb. 5, 2023 at 4:05 PM HST
Moderate to locally breezy trade winds will bring passing clouds and showers for windward areas, especially for the island of Hawaii, which will be rather damp all week. Showers are expected to increase Monday night and Tuesday, with showers decreasing for the smaller islands again midweek.
First Alert: A new area of strong high pressure is forecast to build north of the islands Wednesday which will strengthen trade winds into the 25-30 mph range. Windy conditions will be possible into the upcoming weekend, and wind speeds may become strong enough to reach wind advisory levels. We'll keep track of it for you.
Another First Alert: Some wintry weather is expected on the summits of Mauna Kea and Mauna Loa overnight into Monday morning, so a winter weather advisory has been posted until noon Monday. Freezing rain and up to 2 inches of snow are possible.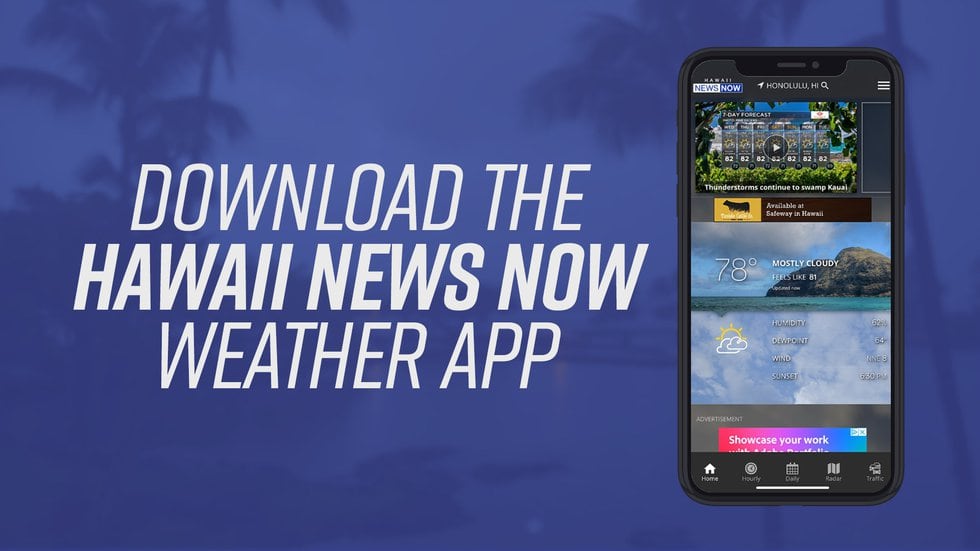 In surf, waves for north and west facing shores will decline a little Monday before a new, moderate-sized northwest swell starts to fill in late Monday into Tuesday. A series of overlapping swells Thursday may push waves to high surf advisory levels for north and west shores.
Strong trade winds will bring rough and choppy waves for east facing shores, while south shore waves will remain on the smaller side.
For mariners, a small craft advisory is posted for coastal waters from Oahu to Hawaii Island due to strong winds.
Copyright 2023 Hawaii News Now. All rights reserved.