'A trailblazer': Late Hawaii Congresswoman Patsy Mink to be featured on US quarter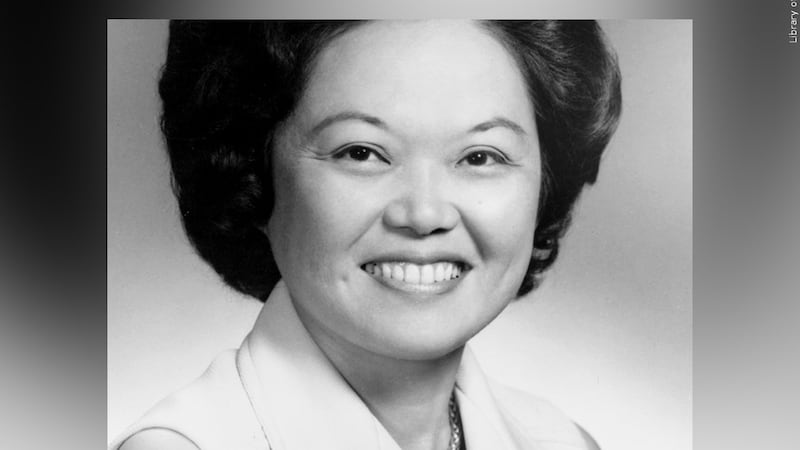 Published: Feb. 2, 2023 at 11:11 AM HST
HONOLULU (HawaiiNewsNow) - The late Hawaii Congresswoman Patsy Mink will be honored in a very special way.
Mink — the first woman to represent Hawaii in Congress and the first woman of color to serve in Congress — will soon be featured on the U.S. quarter.
The U.S. Mint made the announcement on Wednesday as part of its 2024 American Women Quarters collection.
"Patsy Mink was a champion for social justice, equality, and civil rights — she was a trailblazer in every sense of the word," said U.S. Sen. Mazie Hirono, in a statement. "As the first woman of color to serve in Congress and a lead author of Title IX, Congresswoman Mink worked to ensure that all women in our country have every opportunity men have."
Last year, Hirono wrote a letter to Treasury Secretary Janet Yellen, urging the Mint to include Mink — as well as Hawaii cultural leader Edith Kanakaole — as part of the American Women Quarters program.
The trailblazing Hawaii Democrat was elected in 1965 and served for decades in Washington, D.C.
Mink advocated for women's rights and social justice issues. She was the driving force behind the landmark Title IX legislation that opened opportunities to women in education and athletics.
Mink was also honored with an official portrait, which was unveiled at the U.S. Capitol last year — the 50th anniversary of Title IX being signed into law.
Copyright 2023 Hawaii News Now. All rights reserved.