First Alert Forecast: Drier conditions moving in with light winds and spotty showers
Published: Jan. 31, 2023 at 4:40 AM HST
HONOLULU (HawaiiNewsNow) - Light winds will prevail for the next couple of days as the island atmosphere remains moist and somewhat unstable.
Skies will generally clear over the islands during the night and morning, with afternoon sea breezes leading to cloud and shower formation over island interiors.
Some showers could be briefly heavy before diminishing by evening.
Trade winds may return by the end of the week, bringing clouds and showers that will primarily focus over windward areas.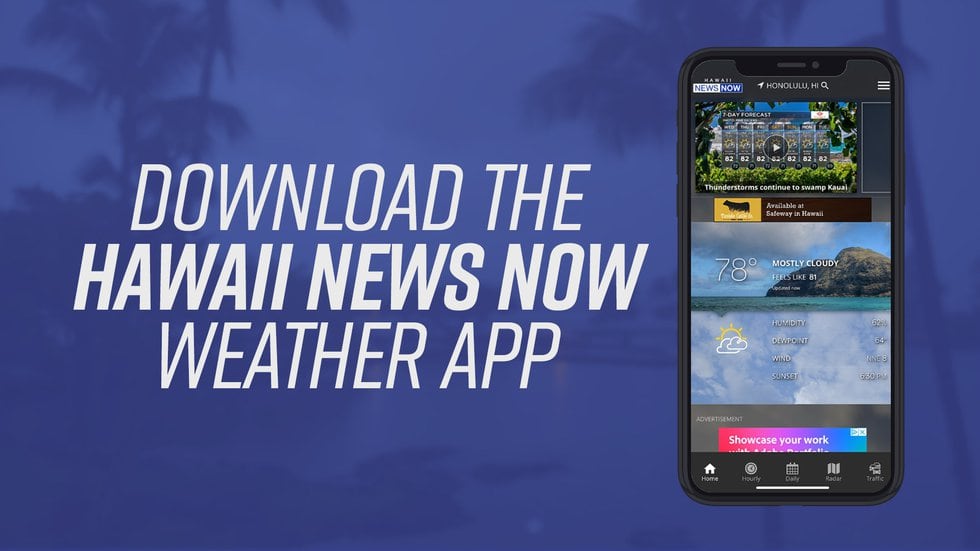 The current long-period northwest (310 degrees) and the short-period northeast swell around Kauai and Oahu will decline through Tuesday.
The High Surf Advisory has been extended until this evening.
A small pulse of northwest swell is due Wednesday and Thursday, followed by a moderate north- northwest swell this weekend.
An out of season south swell will provide surf around summertime average Tuesday into Thursday.
Get 10-minute weather updates, plus your 7-day forecast on Hawaii News Now Sunrise every weekday morning from 4:30 a.m. to 9 a.m. HST.
Copyright 2022 Hawaii News Now. All rights reserved.