First Alert Forecast: Hazy skies expected as light winds continue through today
Published: Jan. 24, 2023 at 4:27 AM HST
|
Updated: Jan. 24, 2023 at 5:13 AM HST
HONOLULU (HawaiiNewsNow) - Expect light to moderate background east to southeast winds as the high pressure ridge north of the islands remains weak.
Lighter winds means daytime sea breezes may develop over most islands with a slight increase in clouds and possibly a shower or two over island mountain and interior sections.
A cold front moves into the western islands tomorrow, drifting slowly eastward on Thursday, then spreading enhanced showers into Maui and the Big Island from Friday into the weekend.
Moderate to breezy northeast trade winds with this system will boost clouds and showers along windward mountain slopes.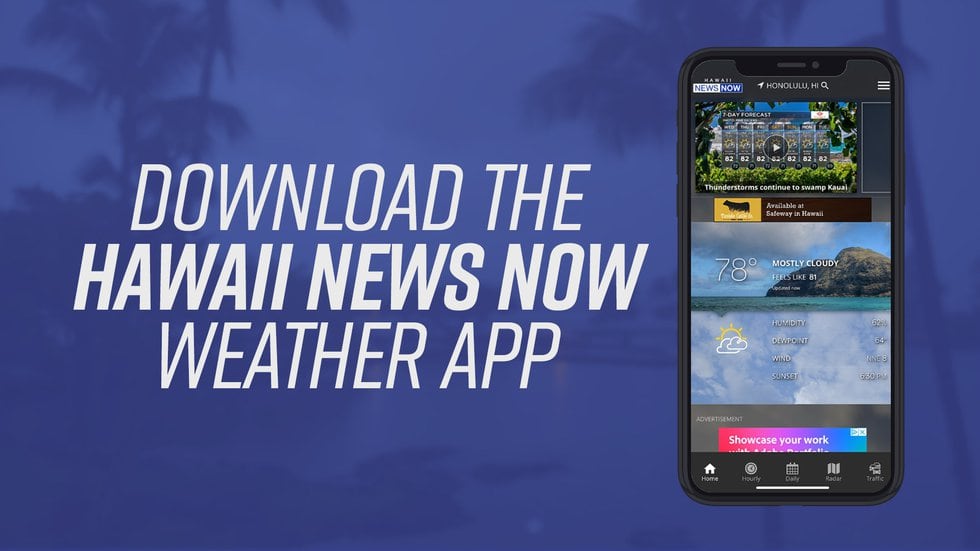 A diminishing northwest swell continues to bring advisory level surf heights today. A new long period northwest swell (310-320 degree) is expected tonight and tomorrow.
Peak surf heights will likely be large enough tomorrow to prompt a High Surf Warning for exposed north and west facing shores. The elevated surf heights will gradually diminish Thursday into Friday.
Another northwest swell (320 degree) is expected to potentially reach High Surface Advisory levels over the weekend.
Get 10-minute weather updates, plus your 7-day forecast on Hawaii News Now Sunrise every weekday morning from 4:30 a.m. to 9 a.m. HST.
Copyright 2022 Hawaii News Now. All rights reserved.