First Alert Forecast: Massive waves, returning trades for Sunday
Published: Jan. 21, 2023 at 5:41 PM HST
Southerly winds will gradually shift with easterly trade winds returning Sunday, with typical windward rainfall until Tuesday. Moisture near a stalled and dissipating front to the northwest will keep weather on the wet side for Kauai overnight into Sunday morning. Volcanic haze will also remain possible Sunday as the winds slowly shift from south to east.
Gentle to moderate east-southeast winds are expected to hold Monday and Tuesday with somewhat stable conditions, but a front is forecast to move through the island chain Tuesday night and Wednesday, increasing the chance of rain and bringing some cooler breezy northeast winds. There's still some uncertainty with the long-range forecast, so stay tuned.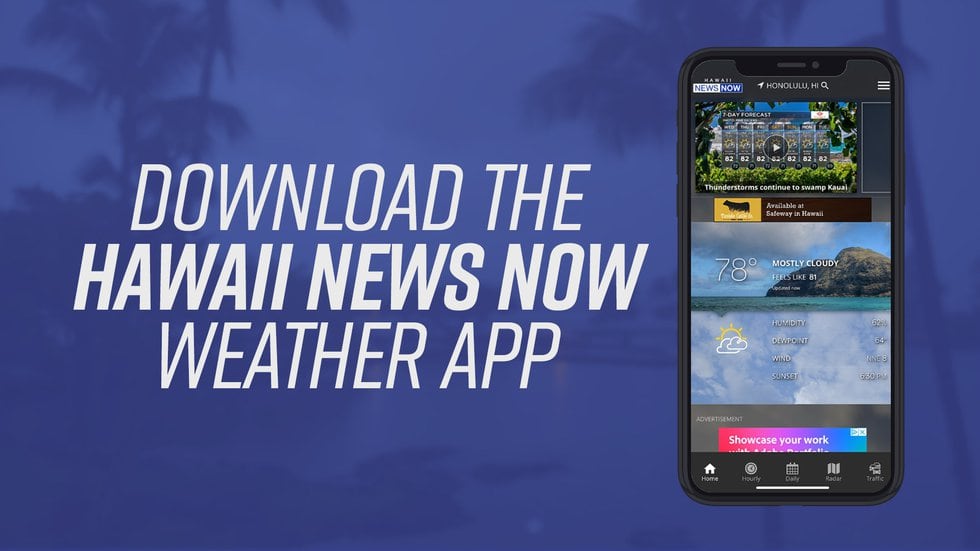 Now to the surf, with a very large and dangerous northwest swell forecast to rise quickly overnight and peak Sunday afternoon. A high surf warning is up for the north and west shores of most of the smaller islands, as well as the west shores of the island of Hawaii. There's also a high surf advisory posted for the west shores of Lanai.
The direction of the swell could bring some west swell wrap to south-facing shores, so expect a small boost there. Choppy waves will rise slowly on east shores as the trade winds return.
We have a first alert for another warning-level northwest swell Wednesday.
Copyright 2023 Hawaii News Now. All rights reserved.