Traditional feather helmet replica snatched from lobby of Volcano House Hotel
Published: Jan. 19, 2023 at 3:13 PM HST
|
Updated: Jan. 19, 2023 at 8:36 PM HST
HONOLULU (HawaiiNewsNow) - Hawaii Volcanoes National Park is asking for the public's help in identifying two individuals suspected of stealing Hawaiian cultural artwork from the Volcano House Hotel lobby.
Park officials said a contemporary replica of a traditional feather helmet — called a mahiole — worn by high-ranking Hawaiian chiefs was stolen on Jan. 13.
The crimson and yellow mahiole was crafted by renowned local artist Rick San Nicolas and was displayed in a case near the hotel's front desk.
Newly released images from the hotel's video surveillance system show a man carrying a large item in a reddish cloth and a woman near the hotel's front desk around the same time of the theft.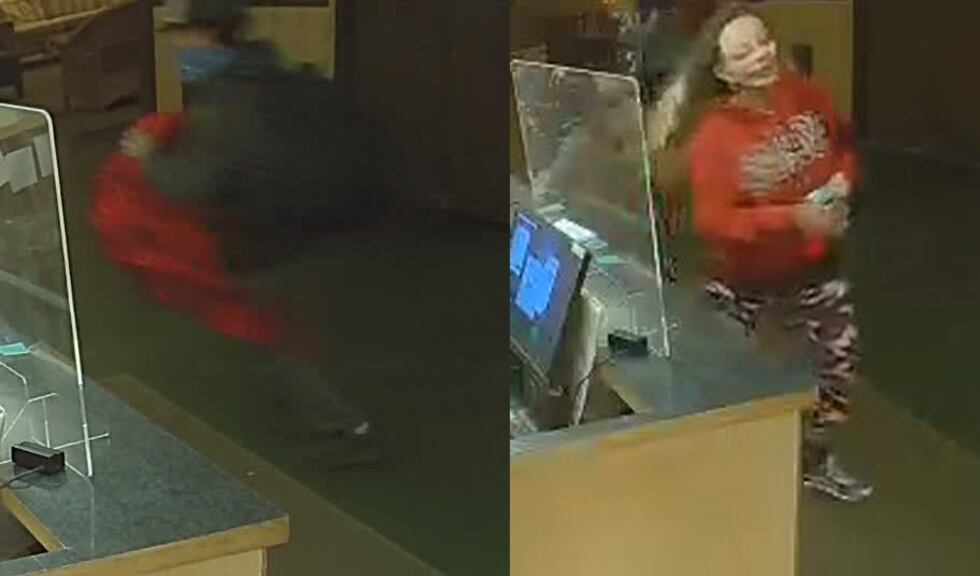 Anyone with information is asked to contact the National Park Service by calling or texting 888-653-0009.
Tips can also be submitted online or via email at nps_isb@nps.gov.
Copyright 2023 Hawaii News Now. All rights reserved.