First Alert Forecast: Huge swell heading in, Eddie surf contest called on for Sunday
Published: Jan. 20, 2023 at 4:30 AM HST
|
Updated: Jan. 20, 2023 at 4:32 AM HST
HONOLULU (HawaiiNewsNow) - Showers will be limited across the the state. Unsettled weather will continue into the weekend, especially over the western half of the state.
A more robust cold front from the northwest will approach Kauai on Saturday afternoon/evening. Rainfall chances once again rise across Kauai and possibly Oahu Saturday.
The atmosphere starts to trend more stable on Sunday and Monday as trade winds return.
Another cold front, with an associated band of moisture and increasing instability, will once again advance over the western end of the state by Wednesday.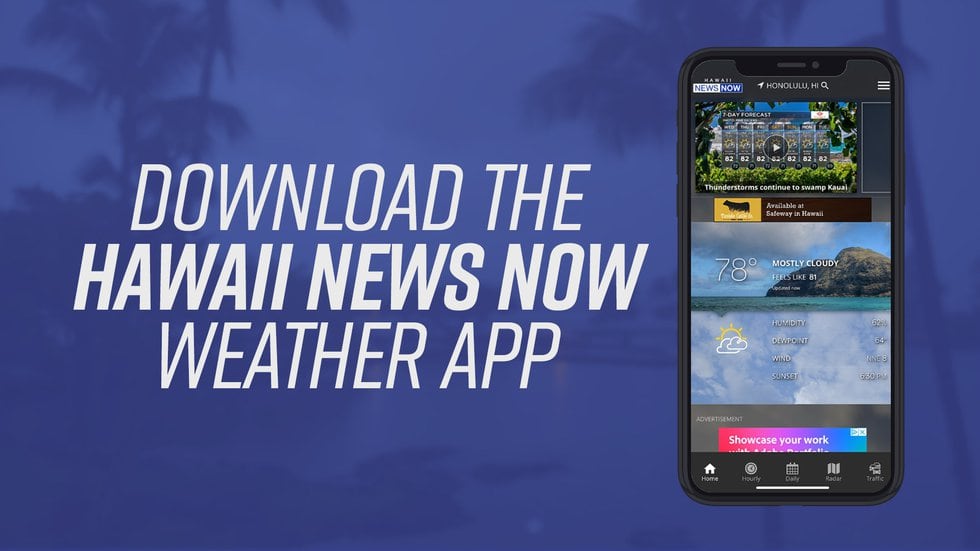 A northwest swell will build Friday, boosting surf heights to advisory levels.
A High Surf Advisory remains in effect for exposed north and west facing shores through Friday night. A dangerous, extra large, long period northwest swell is expected to rapidly fill in Saturday night, peak Sunday, then slowly decline Monday.
Surf heights will be well above warning thresholds and may produce giant surf, over 40 feet during the peak of the swell.
Get 10-minute weather updates, plus your 7-day forecast on Hawaii News Now Sunrise every weekday morning from 4:30 a.m. to 9 a.m. HST.
Copyright 2022 Hawaii News Now. All rights reserved.