First Alert Forecast: More showers heading in soon, huge swell expected over the weekend
Published: Jan. 19, 2023 at 4:39 AM HST
|
Updated: Jan. 19, 2023 at 4:40 AM HST
HONOLULU (HawaiiNewsNow) - A series of upper level disturbances passing north of the islands will lead to a more unstable airmass for the next few days, especially over the western end of the chain.
These disturbances, combined with moisture riding in on southerly winds, will lead to an increase in shower coverage and intensity for mainly Kauai and Oahu as we head into Thursday.
Unsettled weather is expected to persist into the weekend, but the atmsophere should become drier and more stable by Sunday as trade winds make a long-awaited return.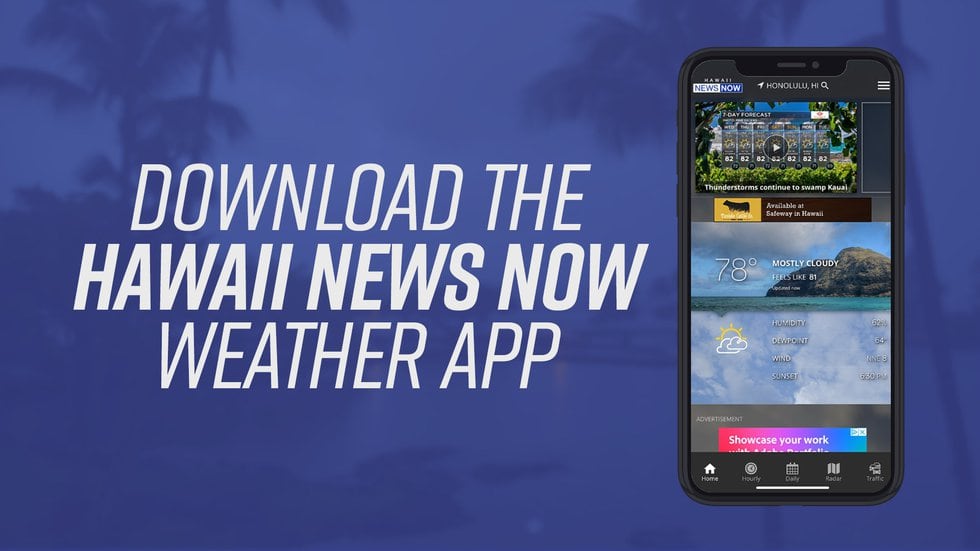 Northwest swells are expected tonight and tomorrow, which should maintain moderate surf along north facing shores.
A larger northwest swell should bring another round of advisory level surf to north and west facing shores Friday. A much larger northwest swell is expected Saturday night, peak Sunday, then slowly decline.
Surf heights will reach well above warning thresholds and possibly approach over 40 feet during the peak of the swell along north facing exposures of the smaller islands.
Get 10-minute weather updates, plus your 7-day forecast on Hawaii News Now Sunrise every weekday morning from 4:30 a.m. to 9 a.m. HST.
Copyright 2022 Hawaii News Now. All rights reserved.