State won't re-file charges against 38 kupuna arrested in TMT protest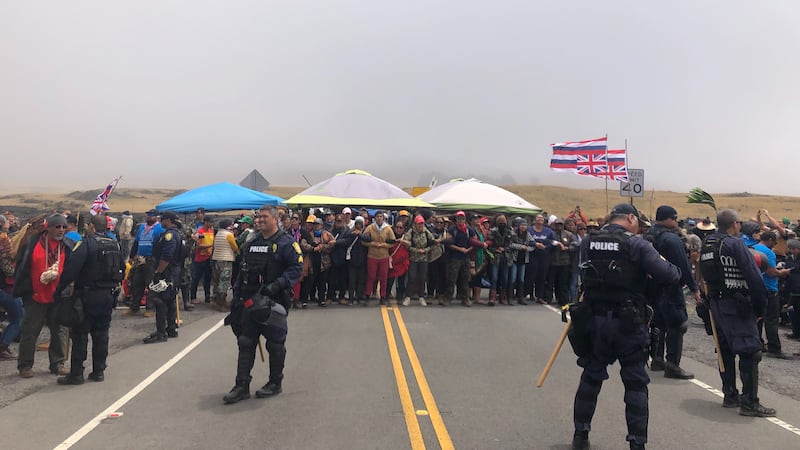 Published: Jan. 10, 2023 at 6:01 PM HST
|
Updated: Jan. 10, 2023 at 6:10 PM HST
HONOLULU (HawaiiNewsNow) - The state announced Tuesday it will not be re-filing charges against 38 kupuna arrested in the 2019 TMT protest.
Hawaii's Attorney General Anne E. Lopez issued the decision.
She said in a statement released Tuesday afternoon:
After extensive litigation in the original prosecution, dismissal of the cases in 2022, and careful consideration of the benefits of re-prosecution to the State of Hawaii, I have decided that the continued pursuit of these cases is not in the best interests of the people of the State of Hawaii.
Related Coverage:
In July 2019, 38 kupuna were arrested after trying to stop construction of the Thirty Meter Telescope project.
Most of the cases were dismissed because of a procedural technicality.
Gov. Josh Green said he appreciates the decision and that "the time has come to build a new pathway forward."
Copyright 2023 Hawaii News Now. All rights reserved.