First Alert Forecast: Light winds with mostly dry conditions to persist through the weekend
Published: Jan. 6, 2023 at 4:32 AM HST
HONOLULU (HawaiiNewsNow) - Expect isolated to scattered windward showers through early Friday, but very dry air will shut down almost all shower activity Friday afternoon through Tuesday.
A weak front will approach Kauai and Oahu by the middle of next week. Trade winds will remain light to moderate throughout the forecast period.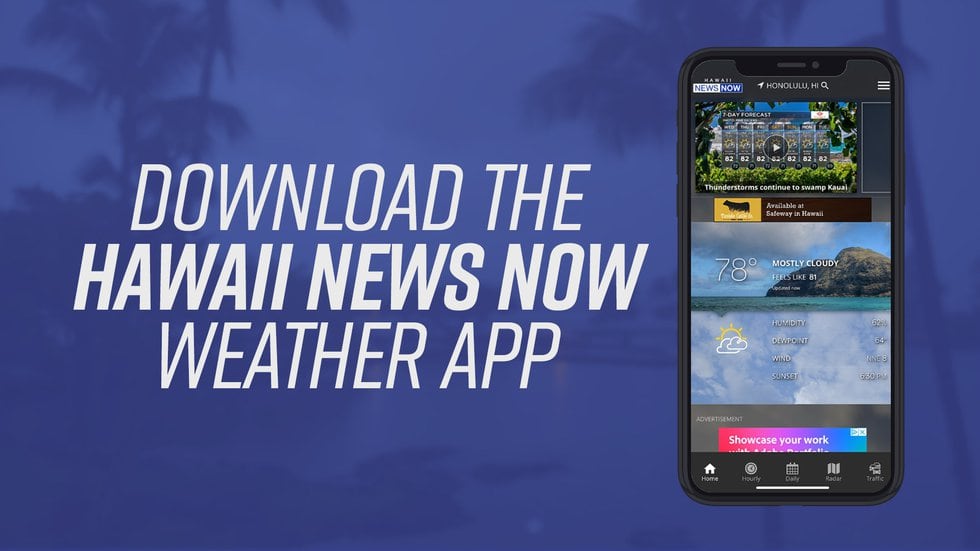 Surf along north and west-facing shores will steadily fade through Friday as overlapping short period northwest and north swells continue to decline.
Surf along north and west-facing shores will gradually increase over the weekend and into early next week as consecutive northwest swells move through the island waters, each a little larger than the previous swell.
Surf may approach advisory level heights along north-facing shores Sunday or Monday. Surf along south-facing shores may experience a slight bump Friday into Saturday.
Get 10-minute weather updates, plus your 7-day forecast on Hawaii News Now Sunrise every weekday morning from 4:30 a.m. to 9 a.m. HST.
Copyright 2022 Hawaii News Now. All rights reserved.