Forecast: Breezy winds backing down, more rain expected later in the week
Published: Dec. 13, 2022 at 4:20 AM HST
|
Updated: Dec. 13, 2022 at 4:32 AM HST
HONOLULU (HawaiiNewsNow) - Wind speeds will gradually ease Tuesday and Wednesday.
Expect typical trade wind weather to focus clouds and showers across windward slopes, along with afternoon clouds and spotty showers across leeward and interior areas of the Big Island, giving way to a land and sea breeze weather pattern Thursday as a front approaches from the northwest.
The front will bring a period of wet weather to portions of the state Thursday night into Saturday. A stronger front is due early next week as a deep low sets up north of Hawaii.
Breezy to windy southwest flow could develop as early as Sunday, and wet and unsettled weather is becoming increasing likely.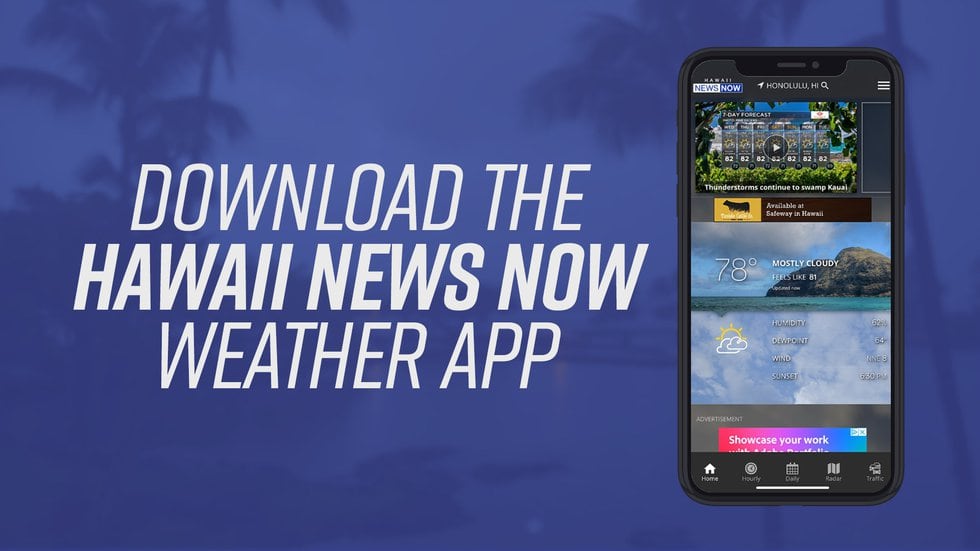 A series of small size, medium period northwest to north swells will result in small rises to the surf along north and west-facing shores through Wednesday.
A large northwest swell arriving Friday has the potential to lift surf to near High Surf Warning levels.
Strong trades will keep eastern shore surf slightly elevated through Tuesday.
Get 10-minute weather updates, plus your 7-day forecast on Hawaii News Now Sunrise every weekday morning from 4:30 a.m. to 9 a.m. HST.
Copyright 2022 Hawaii News Now. All rights reserved.