Forecast: Stronger winds to bring in better air quality
Published: Dec. 7, 2022 at 4:29 AM HST
HONOLULU (HawaiiNewsNow) - High pressure building north of the islands will bring increasingly strong trade winds beginning Wednesday, with fewer windward showers.
The UH VMAP model suggests that the easterly winds will clear out the light vog by this morning, possibly later on Kauai.
A building inversion between 7,000 to 8,000 feet should keep future emissions from Mauna Loa largely trapped aloft and carried to the west of the Big Island.
Little overall change is expected into the weekend.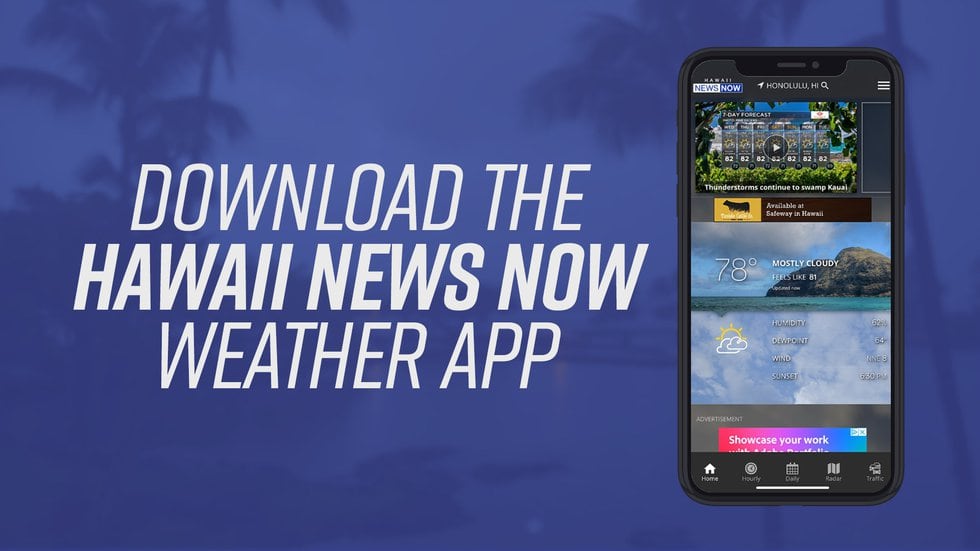 The current northwest swell is forecast to begin lowering from Wednesday morning through early Thursday.
Another small, medium period northwest swell is will be arriving Thursday and Friday. Rough east surf will stick around into the weekend and may near HSA levels Thursday night and Friday.
Get 10-minute weather updates, plus your 7-day forecast on Hawaii News Now Sunrise every weekday morning from 4:30 a.m. to 9 a.m. HST.
Copyright 2022 Hawaii News Now. All rights reserved.