Forecast: Stronger winds and another big swell on the way
Published: Dec. 6, 2022 at 4:32 AM HST
|
Updated: Dec. 6, 2022 at 4:38 AM HST
HONOLULU (HawaiiNewsNow) - Showers will increase over the Puna and Kau districts of the Big Island. Showers will favor southeast-facing slopes of the Big Island through Tuesday.
We have added a slight chance of thunderstorms to the forecast for the Mauna Loa eruption site for the afternoon.
Trades should begin to return late Tuesday and strengthen Wednesday, remaining strong for the remainder of the week as the area returns to a typical trade wind distribution of clouds and showers.
Upstream showers may receive a boost in coverage and intensity during the latter half of the week as another low develops east of the islands.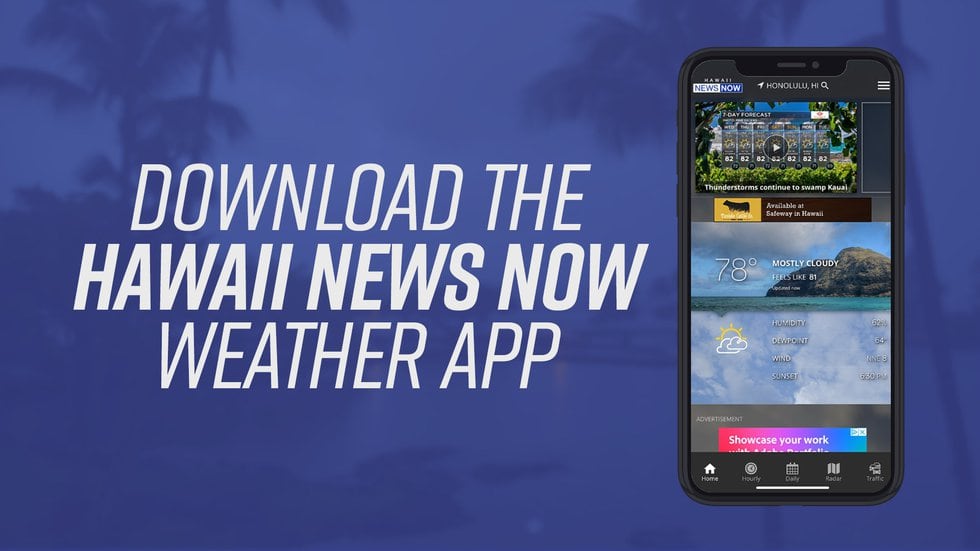 Another northwest swell will build a medium period northwest (310-320 degrees) swell into the region today.
A small north-northwest swell may arrive Thursday and Friday. The strong trade winds will bring increasing surf to east facing shores by midweek.
Get 10-minute weather updates, plus your 7-day forecast on Hawaii News Now Sunrise every weekday morning from 4:30 a.m. to 9 a.m. HST.
Copyright 2022 Hawaii News Now. All rights reserved.