Forecast: Storm approaching the state, heavy rain possible through Tuesday
Published: Dec. 5, 2022 at 4:32 AM HST
HONOLULU (HawaiiNewsNow) - A kona low will develop far northwest of the islands and will move southward on Monday, then shift west and away from the state thereafter.
This low will shift our winds to southerlies and southeasterlies Monday, bringing deeper moisture over the western islands during the first half of next week. Spotty heavy rainfall is possible as far east as Oahu for Monday night into Tuesday.
Breezy to windy trades and more typical weather should return for the second half of the week.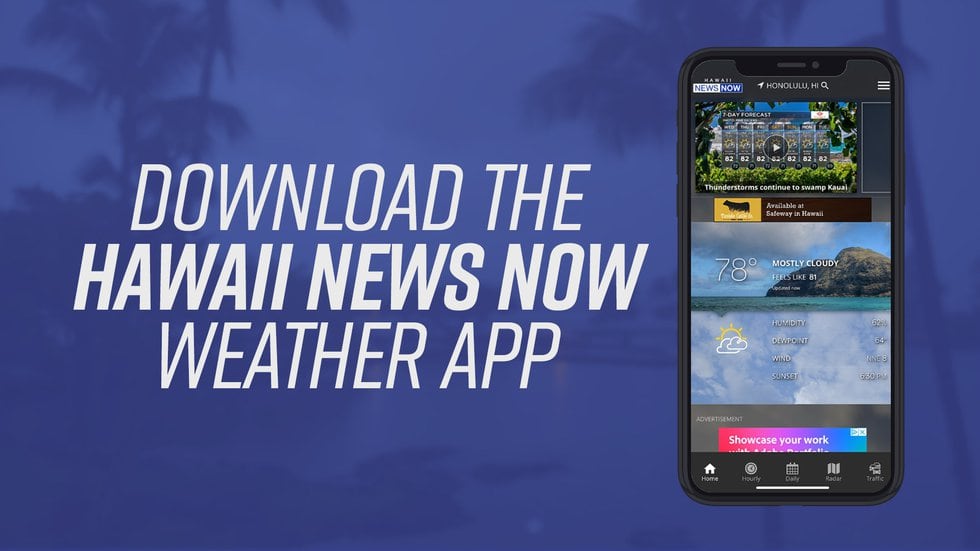 Some modest northeast swell reinforcements are expected on Monday, with this swell then gradually diminishing over the next several days.
Surf along east facing shores will increase by midweek as trade winds increase near and upstream of the islands, and may lead to high surf.
Northwest swell expected on Tuesday with advisory level wave heights.
Get 10-minute weather updates, plus your 7-day forecast on Hawaii News Now Sunrise every weekday morning from 4:30 a.m. to 9 a.m. HST.
Copyright 2022 Hawaii News Now. All rights reserved.