Forecast: Big waves expected for north facing shores; drier conditions, lighter winds
Published: Dec. 1, 2022 at 4:37 AM HST
HONOLULU (HawaiiNewsNow) - A mostly drier trend is expected through the weekend with light to moderate trade winds.
Some brief windward showers, but probably not enough to make it over to the leeward side.
It is known that vog from the Kilauea can make some people uncomfortable with the volcano being just above 4,000 feet above sea level. But, the eruption of Mauna Loa is about 13,000 feet above sea level, which means most of the particulate will not affect lower elevation populated areas of any of the islands.
National Weather Service, HVO and USGS continue to monitor this dynamic situation.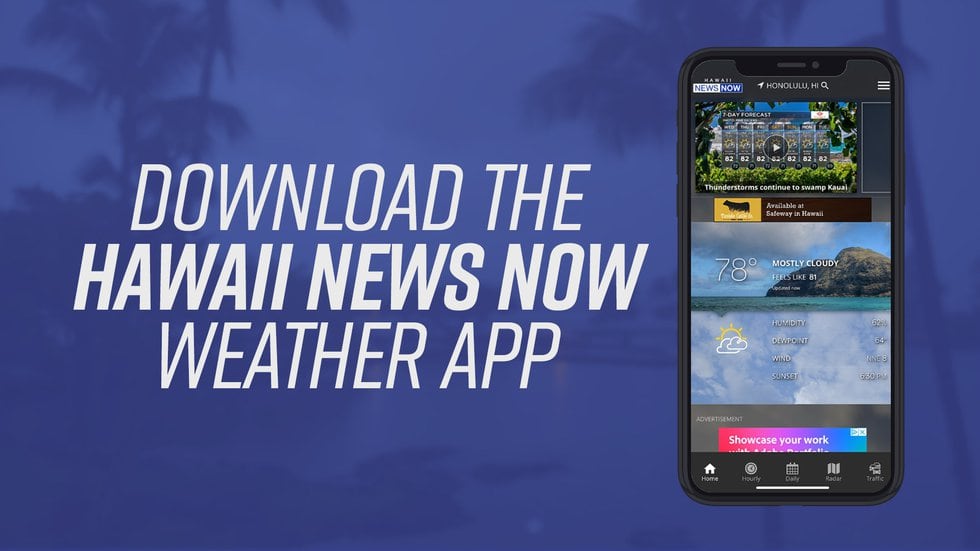 A large, long period west northwest swell will build in today, peak Thursday night and Friday morning and then gradually fall Friday night into the weekend.
This swell is expected to be large enough to increase north and west-facing shore surf, due to the more westerly swell direction, to High Surf Advisory levels on the main islands (except Big Island) on Thursday.
This swell may push north and west surf heights up to near High Surf Warning thresholds at its peak tonight through Friday morning. This west northwest swell may sneak into Big Island's western waters Friday and increase the odds for placing their west-facing shores within a HSA.
A northeast swell moving into our nearshore windward waters Saturday may also lift north and east-facing shore surf across many islands to near HSA levels over the weekend.
Get 10-minute weather updates, plus your 7-day forecast on Hawaii News Now Sunrise every weekday morning from 4:30 a.m. to 9 a.m. HST.
Copyright 2022 Hawaii News Now. All rights reserved.