Residents urged to prepare for strong winds, dangerously high surf on Thanksgiving
Published: Nov. 22, 2022 at 12:51 PM HST
|
Updated: Nov. 24, 2022 at 9:58 AM HST
HONOLULU (HawaiiNewsNow) - National Weather Service forecasters are warning residents to prepare for strong northeast winds on Thanksgiving as a cold front moves over the island chain.
There will be a "significant" north swell to contend with that's slated to produce dangerously high surf.
The National Weather Service expanded a wind advisory to include all islands through 6 a.m. Friday.
Sustained northeast winds of 15 to 35 miles per hour will be possible, with gusts near 50 miles per hour.
Forecast: Big waves, high winds and widespread rain heading into Thanksgiving
There's also a high surf warning in effect for north-facing shores of Niihau, Kauai, Oahu, Molokai and Maui until 6 a.m. Friday. Waves are forecast to build to 20 to 30 feet through Thursday night.
The high waves will coincide with the seasonal high tides, which may result in localized coastal flooding from waves washing over low-lying areas Thursday and Friday mornings.
The northerly ocean swell will also cause significant harbor surges in Kahului and Hilo harbors.
High surf advisories are also in effect for west shores of Niihau, Kauai, Oahu and Molokai and the north shores of Hawai Island.
Forecasters said most of the state will see some impact from the severe weather.
"You may want to consider moving any planned outdoor Thanksgiving events to indoors, as well as postponing hanging any outdoor holiday decorations," forecasters warned.
This story will be updated.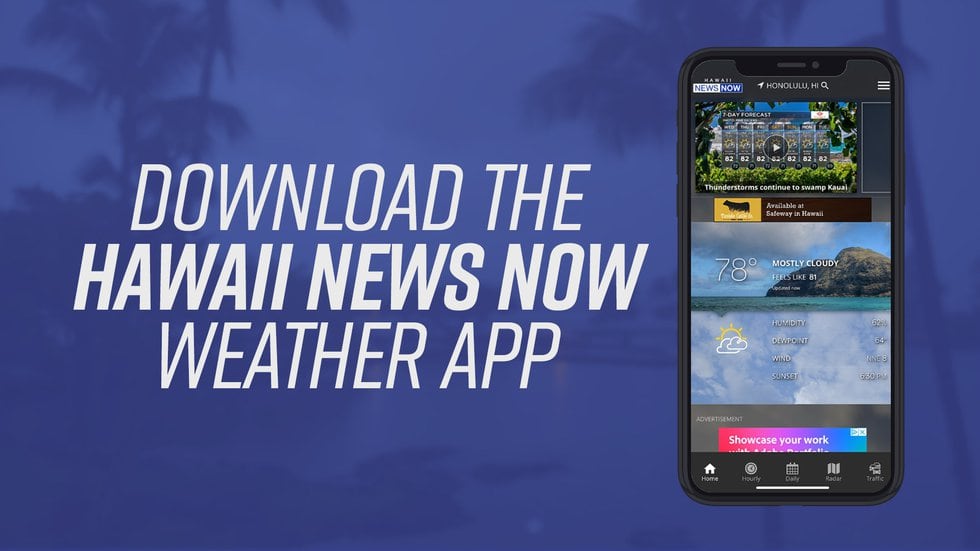 Copyright 2022 Hawaii News Now. All rights reserved.