EMS: 3 hospitalized after H-1 crash near Waimalu exit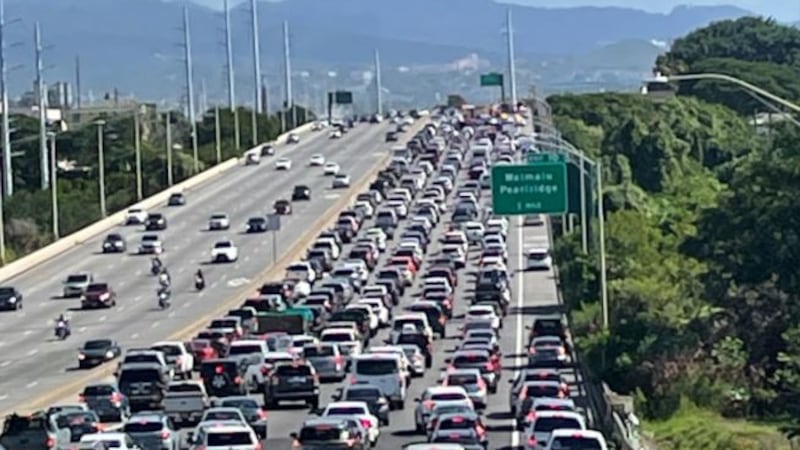 Published: Nov. 20, 2022 at 1:16 PM HST
|
Updated: Nov. 20, 2022 at 2:22 PM HST
HONOLULU (HawaiiNewsNow) - A two-car crash shut down several lanes of the H-1 Freeway eastbound Sunday, officials said.
The crash was first reported just before 12:30 p.m. near the Waimalu off. Emergency crews responded as traffic slowed to a crawl in the area, backing up past the H-1, H-2 merge.
EMS officials said four people were involved: One woman in her 70s, and three men, two of which range in age from 60s to 70s. The age of the third man is unknown.
The elderly female was listed in serious condition, while two men were reported to have minor injuries. EMS said the three were taken to a hospital for further care. The fourth man refused transport.
Traffic slowly cleared by 2 p.m. Sunday.
Copyright 2022 Hawaii News Now. All rights reserved.