Trade winds about to take a break, with more showers on the horizon
Published: May. 14, 2022 at 5:45 PM HST
Trade wind conditions are expected to hold for Sunday. A front is expected to approach the islands Monday and Tuesday, with the winds becoming more southerly, with a chance of afternoon clouds and showers for interior sections a well as higher humidity levels. The frontal system is expected to stall just west of Kauai Wednesday and Thursday, bringing a higher chance of showers mainly for the Garden Isle and Oahu. The front should weaken by Friday.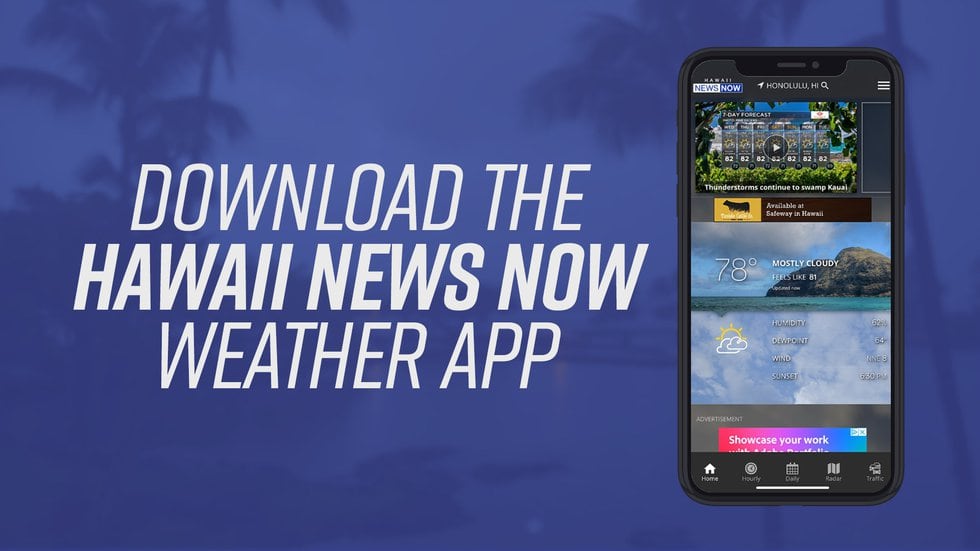 In surf, some background swell energy will bring a small bump to south shores, with a larger long-period swell possible midweek as well as waves generated by southerly winds. West shores could get a small wrap from the south Sunday. East shore surf will be on a downward trend as the trade winds decline.
Copyright 2022 Hawaii News Now. All rights reserved.