Forecast: Breezy winds persist, more showers heading in for the weekend
Published: Apr. 15, 2022 at 4:42 AM HST
|
Updated: Apr. 15, 2022 at 5:41 AM HST
HONOLULU (HawaiiNewsNow) - Breezy easterly trade winds will continue through next week, with clouds and showers favoring windward and mauka locations.
Increasing moisture combined with an upper disturbance settling southward into the area will result in better windward shower coverage Friday night through the weekend, with some occasionally reaching our dry leeward areas.
In addition the better shower coverage, a few thunderstorms can't be ruled out over the windward waters of Maui County and the Big Island and the Big Island slopes through the peak heating hours Saturday and Sunday.
A return of drier trade wind conditions is expected early next week.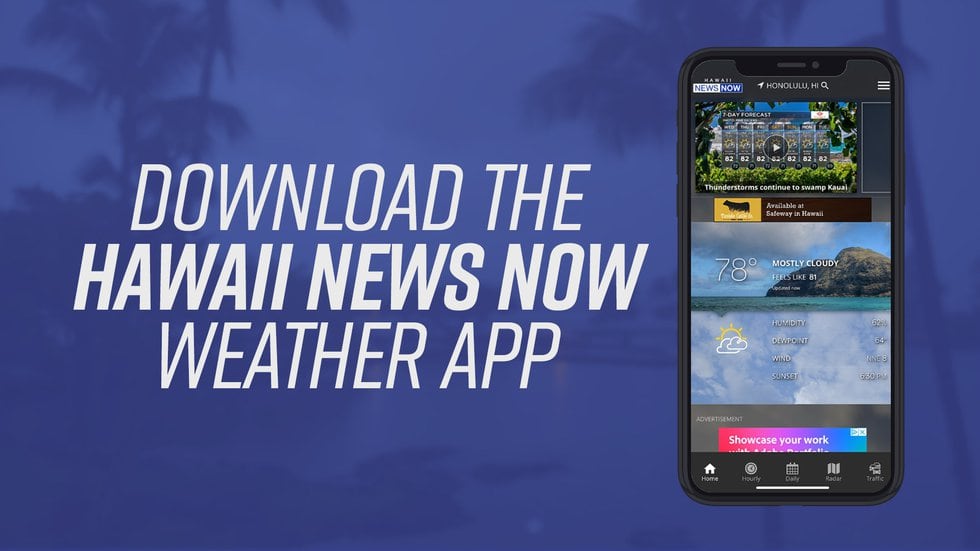 A series of small northwest swells will move through the area through the weekend.
A larger, long period northwest swell associated with Typhoon Malakas, will arrive Monday night. A moderate south swell is due Saturday.
Get 10-minute weather updates, plus your 7-day forecast on Hawaii News Now Sunrise every weekday morning from 4:30 a.m. to 9 a.m. HST.
Copyright 2022 Hawaii News Now. All rights reserved.