Forecast: Lighter winds heading in for the weekend
Published: Apr. 8, 2022 at 4:31 AM HST
|
Updated: Apr. 8, 2022 at 5:42 AM HST
HONOLULU (HawaiiNewsNow) - Locally strong trades will persist into Friday, focusing clouds and showers over windward and mauka areas.
Winds will weaken and veer to the east-southeast this weekend. Showers will then favor windward zones, mainly at night with a low potential for inland showers during the afternoon.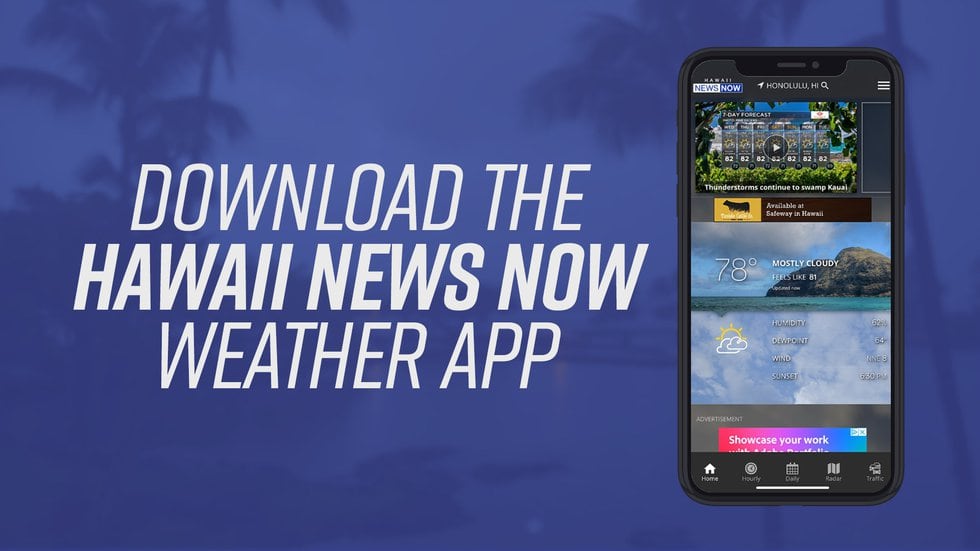 The current northwest swell will be declining rapidly from Friday into Sunday.
Stronger winds will kick up higher wind wave chop along many northeastern and eastern facing shores into the weekend.
A small background south swell will continue through Friday.
A slightly larger, longer period, south swell will begin to build by Friday afternoon with south swell energy peaking on Saturday.
Get 10-minute weather updates, plus your 7-day forecast on Hawaii News Now Sunrise every weekday morning from 4:30 a.m. to 9 a.m. HST.
Copyright 2022 Hawaii News Now. All rights reserved.