Easing trades, more showers on the horizon
Published: Apr. 3, 2022 at 3:58 PM HST
Strong trades will weaken considerably during the day Monday as a weakening upper low moves close to the islands. The low is forecast to move northward, bringing an area of high clouds over the state through Tuesday. The lighter trade winds and increased instability could trigger more showers Tuesday, with locally heavy showers possible for Maui and Hawaii Island. Trade winds will strengthen Wednesday through the second half of the week with overnight and morning showers, mainly for windward and mauka areas.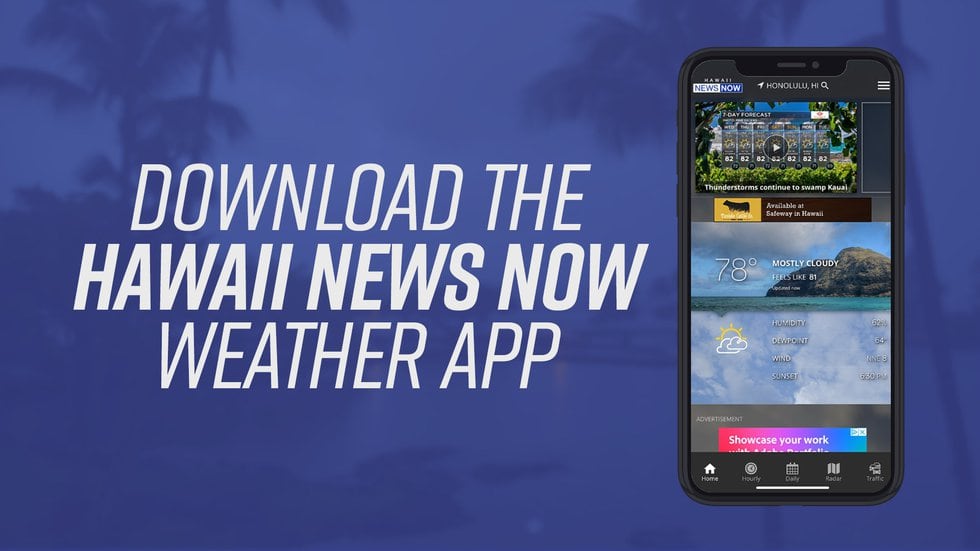 A small northwest swell will continue to lower through Tuesday, with another small northwest swell expected to boost surf for north and west shores around Wednesday through Friday. East shore surf remains rough and elevated due to the strong trade winds. Wave height swill decrease a bit Tuesday as the trades back off, then rise again as the winds strengthen. Small background swells are expected for south shores, with a slightly larger swell expected Saturday. Meanwhile, a small craft advisory remains posted for all coastal waters through 6 a.m. Monday. The advisory will remain in effect until 6 p.m. Monday for the usual windier waters around Maui County and Hawaii Island.
Copyright 2022 Hawaii News Now. All rights reserved.