More gusty trades for the weekend
Published: Apr. 2, 2022 at 5:33 PM HST
|
Updated: Apr. 2, 2022 at 9:08 PM HST
Gusty trade winds are forecast to continue into Sunday, with a wind advisory posted for parts of Maui County and Hawaii Island. Typical springtime showers are expected for windward and mauka areas. Some showers will be blown to leeward areas for the smaller islands, with a chance of afternoon showers for Kona slopes of Hawaii Island. Trade winds will ease Monday while clouds increase as an upper disturbance moves in over the state. There will be a higher chance for rain on Tuesday, followed by rebounding trade wind speeds and more typical showers.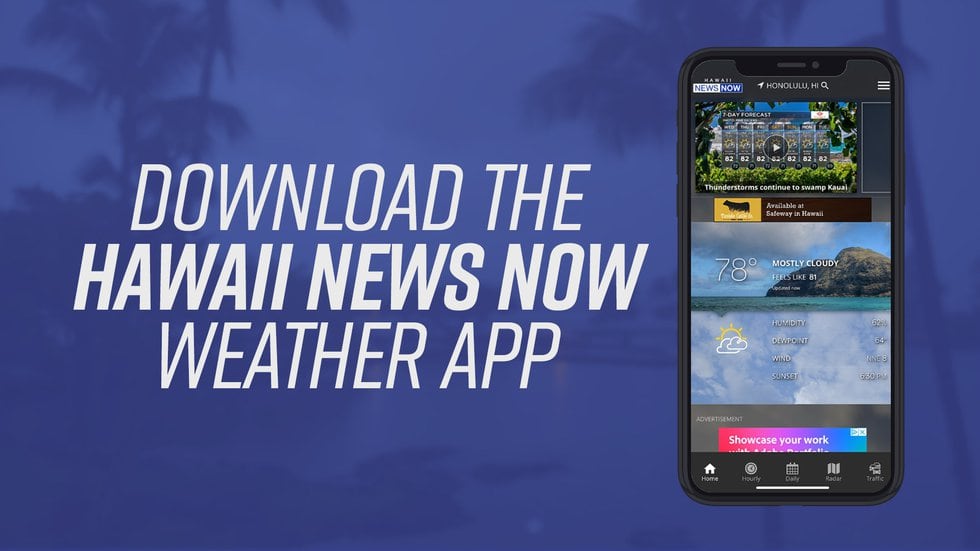 In surf, waves have fallen below the high surf advisory threshold on north and west shores as the current swell continues to slowly decline. East shore surf will be rough and choppy through Sunday night. Surf on south shores will only get some background swell energy that will generate small waves. A small craft advisory remains posted for all coastal waters through Sunday afternoon due to the strong trades.
Copyright 2022 Hawaii News Now. All rights reserved.